Help Biggam Fox Skinner Fight Hunger in Your Community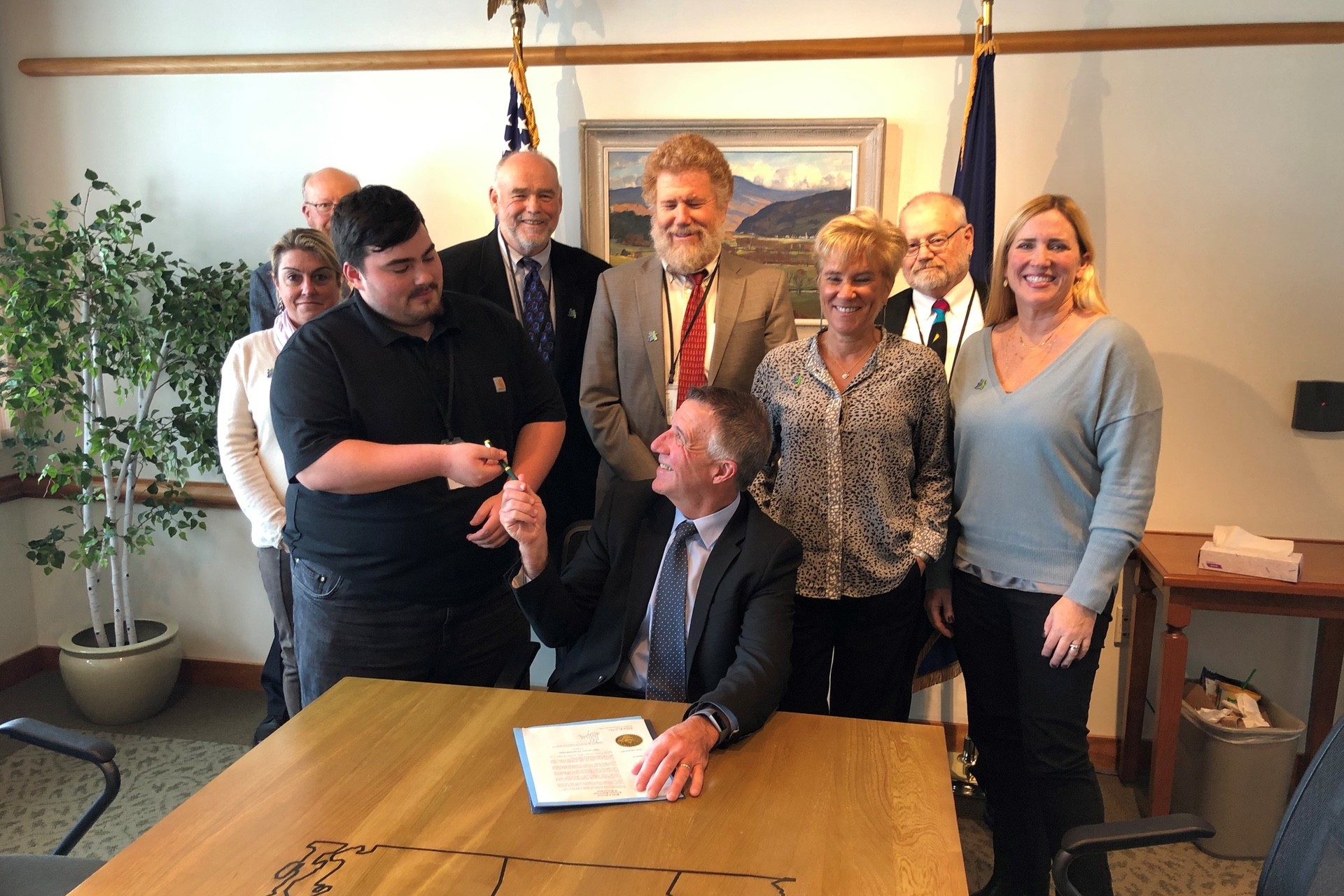 Participate in the 3rd Annual Lawyers Fighting Hunger Food Drive: September 9-20
This September, Biggam Fox Skinner will join Attorney General TJ Donovan and other Vermont law firms to take part in the 3rd annual Lawyers Fighting Hunger Food Drive.
From September 9-20, we will collect food and monetary donations through our online fundraising web page and at our Montpelier office. You can help us do even better than last year when we collected 88 pounds of food and $500 in donations.
How Does the Food Drive Work?
From Monday, September 9 through Friday, September 20, we will accept online donations on our fundraising page. We will also accept non-perishable food items and monetary donations at our front desk.
Contributions are welcome during our office hours, 8:30 a.m. – 4:30 p.m.
Our whole team will deliver the donations at our biannual volunteer morning at the Vermont Foodbank on September 25. Our whole team will spend the morning working at the Foodbank.
How Can I Help?
Online
You can donate online at our fundraising web page.
In Person
Stop by our Montpelier office at 453 Stone Cutters Way to make a monetary contribution or to drop off a donation of non-perishable food. Checks should be made payable to the Vermont Foodbank. You can find a list of the most needed items here.
Why Have a Food Drive?
Studies completed by Feeding America and the Vermont Foodbank show that 1 in 4 Vermonters rely on meal service programs and food shelves to feed their families. In other words, 153,000 people – including 33,900 children and 26,010 seniors – depend on the generosity of charitable organizations and their community members just to make it through the month.
The legal team at Biggam Fox Skinner is looking forward to supporting this great cause and hope you will join us!
Contact Biggam Fox Skinner at (802) 445-9141 if you require legal representation or have questions about the Lawyers Fighting Hunger Food Drive.
Get a FREE Case Evaluation Today
Send us a short message describing your case, and our lawyers will get back to you as soon as possible. Our office hours are Monday–Friday 8:30 a.m.–5:00 p.m.