Read These Beautiful Tributes To Vermont's State Parks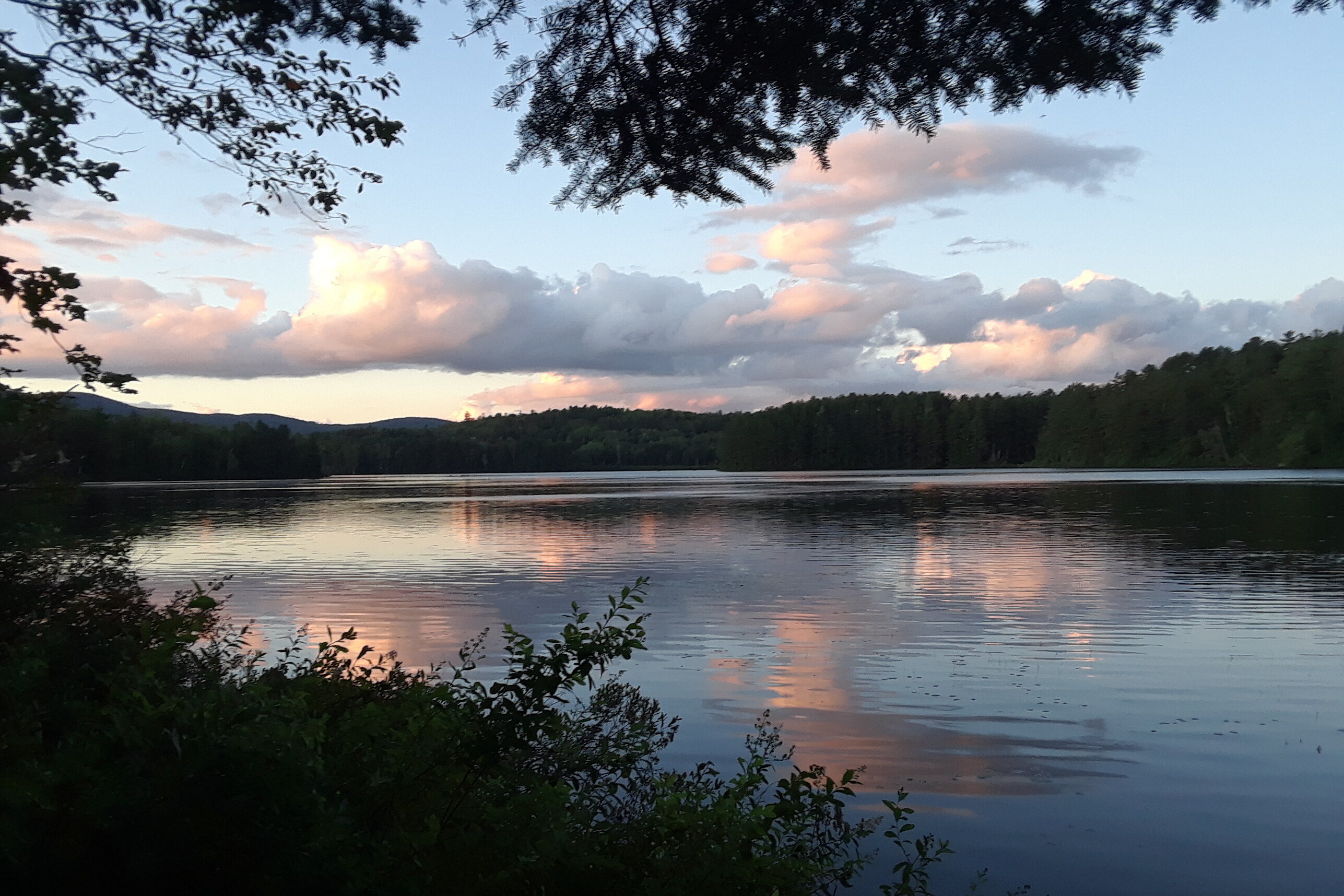 In case there was any doubt, our summer competition confirmed that Vermonters really love their state parks!

Our competition asked for your favorite state park experience and you sent us many wonderful stories about the adventures and fun you have enjoyed in Vermont's state parks with family and friends. We heard about discovering fossils, finding a new swimming spot, and enjoying a history hike, to name just a few.
Congratulations to our winner, Shannon Lee Gilmour, who won a park season pass and coffee mug. Shannon's story describes her experience in Button Bay State Park. "Where in the world can you stand on rocks that hold ancient equatorial ocean fossils from the Pangea and in the depths of winter walk across a frozen lake that creaks and moans as the giant ice mass settles? Where can you walk in old growth oak and pine forests to a point of land of ancient bedrock, Lake Champlain surrounding you, Green Mountains to the east and Adirondacks to the west? Only Button Bay State Park in Vermont. Shhhhh..... don't tell too many people about this hidden gem. The parking lot of the boat launch is a great place to bring someone for a spectacular view of the Adirondack mountains across Lake Champlain, and it has the wow factor for a natureloving family member who may not be as agile as they used to be. Walking along the path to the point, bring your birding binoculars, for there is always something to see. For families, camping in the summer is a treat, with awesome views of the lake, and play areas for the kids, but my favorite time to come is in the off season when few people are there and I can enjoy the nature lining the Lake, eventually making my way to the point, a power spot. Laying on the bedrock looking up, you may notice how the clouds converge at this spot, and probably have from the dawn of time. There is a lot of magic and memory in the ancient stone, and you can feel it."
If that doesn't motivate you to get outside and enjoy the summer and fall in Vermont, here are more inspiring competition entries.
"I once went to Groton State Forest to explore with a couple friends. We had a nice walk and decided to head back to the cars. We didn't really know where we were going though, and missed our turn. We wandered and meandered until we came upon a lake. A new place to swim! and boat! Who knew?! There was a pavilion and a picnic table and no one there. I love Groton because there are so many places to explore. During a worldwide pandemic, it isn't difficult to keep your distance there and quite possibly you will discover something new. The first time I took the Owl's Head trail, I had no idea what I was in for. It is an easy trail with lots of interest. I never would have guessed how amazing the view is at the end. I think it is the best I have seen in a long time. Thank you VT State Parks!" Leah, Plainfield

"My story is about Little River State Park. I love the History Hike there, and once took a visiting friend from Germany on the loop. She was fascinated by the abandoned bits of mill machinery and the still-standing but unoccupied houses. And she did the whole hike barefoot! Thanks for running the contest and raising awareness about VT state parks." Erika, Berlin
"Growing up here I never took enough time to explore the parks that Vermont has to offer! Moving back as an adult with my 2 kids gives me a much better perspective of how lucky we are that we have such beauty within our reach! My daughter is turning 24 this week and still my best summer memory with her is when she was about 3 yo and the HOURS we would spend at Boulder Beach sitting on the side where there are small pools of water to play in, rather hidden from the huge boulders. I would sit in a chair and she would dig and dig and dig with sticks she found. Now…21 years later we still go to the Boulder Beach with chairs and magazines!" Stefanie, Montpelier
"We have family that come to visit every summer, and we always take them to one of several lakes as one our activities. Last year we went to Boulder Beach at Groton State Park. We especially like this lake because of all the shade trees you can spread out under right on the beach. It was a perfect summer day, with blue skies and gorgeous VT scenery as we drove to the park. The lake was beautiful, and we quickly set up our chairs and blankets so we could get into the water. There is nothing more perfectly summer than swimming and having fun in such a beautiful place. We took a break to eat our picnic lunch, always more delicious after swimming, and watched this large, really dark cloud travel towards us in the distance. It was moving steadily and we felt sure it would just continue on and pass us by, so back into the water we went. But when it reached us, it stopped, literally right over the beach, and started to sprinkle. No problem, this is VT, just wait a few minutes and we will have sun again! To be safe, we gathered all our belongings and put them under our blanket. Under the trees, the rain wasn't even penetrating. But as it got darker, and rained harder, we clustered close and all fit like sardines under the beach umbrella we brought. The temperature plummeted, the wind picked up, and as it really began to pour torrentially, people started to flee for cover under the snack bar. Our family motto is to never change your plans due to weather, so we stayed put. Several of us clutched onto the umbrella as the winds threatened to take it away, and the rain came sideways soaking us until we were shivering cold, but we just laughed and laughed, predicting that at this point the 'passing sprinkle' would probably be a tornado in a few moments. But it did pass, and our blanket with its waterproof backing miraculously kept our things dry! So we used the changing rooms (another of our favorite things on Boulder Beach) and were dry and warm in no time. The sun was making an attempt to return, but we decided this was the perfect ending to our super fun day at the lake, and headed home with another great summer day in VT under our belts." Anne, Montpelier

If you enjoyed these, visit Vermont Parks Forever for more park stories.