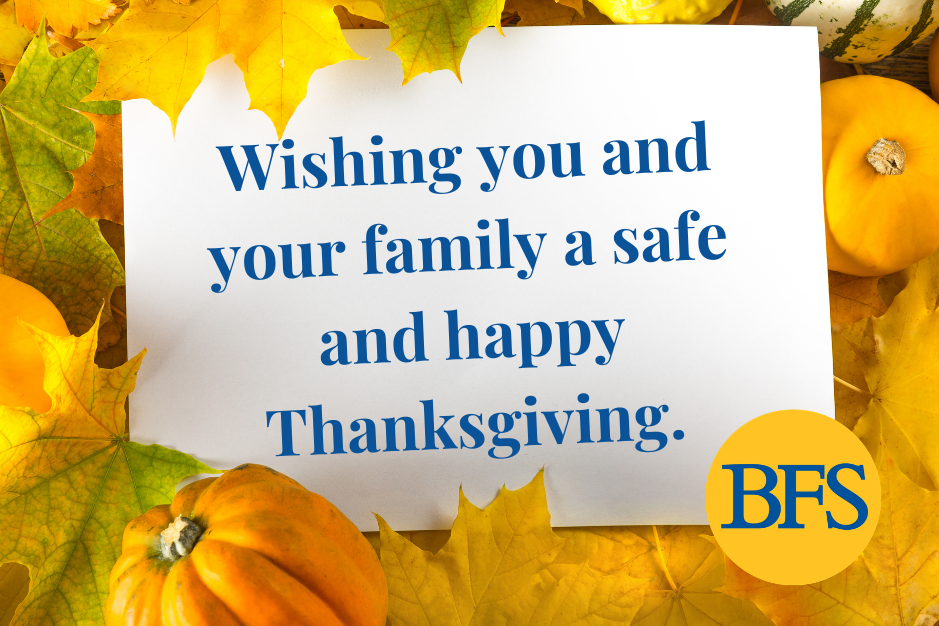 Our firm is beyond thankful to help injured people get what they need to recover, whether it is money, medical treatment, job training, or any other benefit they are entitled to get after an injury. We are thankful for our ability to help our clients with their workers' compensation and personal injury claims.
As the holiday season begins, we wish you and yours a warm and healthy Thanksgiving.

We support the Vermont Foodbank through donations and volunteer work. This holiday season, please consider donating to the Foodbank if you can. If you need help getting food, please reach out to them at www.vtfoodbank.org.