Vermont Legal Community Fights Hunger With Virtual Food Drive
Helping our neighbors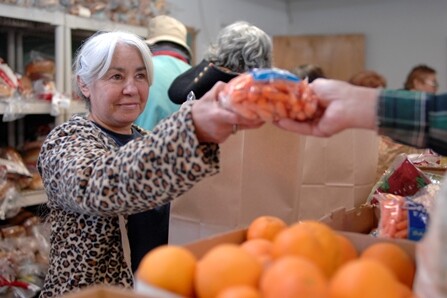 Before the coronavirus pandemic, 1 in 4 Vermonters used a food shelf or meal service program to feed themselves and their families. This number has grown during the last three months, as the long lines of cars at food distribution events show us.
To help our clients and neighbors who are struggling with food insecurity, BFS is supporting the "Vermont Legal Community Fighting Hunger" food drive. We are joining Attorney General TJ Donovan and other law firms in our state to help the Vermont Foodbank in their mission to feed all who face hunger during the coronavirus.
Our firm has made a donation and several of our attorneys have made personal contributions.
How Can You Help?
If you are in a position to help your neighbors, here are four ways you can do so.
Consider supporting the Vermont Legal Community fundraiser by making a donation through the fundraising page hosted by the Vermont Foodbank.
Consider hosting your own virtual food drive through the Foodbank or making a donation to the Foodbank's Covid-19 Hunger Relief Fund.
Consider dropping an item or more in your local grocery store's donation box.
Consider donating some vegetables from your garden or planting some vegetables and fruit for harvesting to donate later to your local food shelf.
Do You Need Help Getting Food?
If you are one of the many Vermonters who is struggling to find or afford enough food, visit the Foodbank's Get Help web page to locate a food shelf in your area, connect with Foodbank services, and find community support resources.
Giving Back To Our Community
As a small business operating in Vermont for more than 40 years, BFS relies on the support and trust of our community. We are honored to give back by donating to the fight against hunger in our state.
Get a FREE Case Evaluation Today
Send us a short message describing your case, and our lawyers will get back to you as soon as possible. Our office hours are Monday–Friday 8:30 a.m.–5:00 p.m.