Your Legal Claim During Covid-19
What you need to know about your legal claim during the coronavirus pandemic.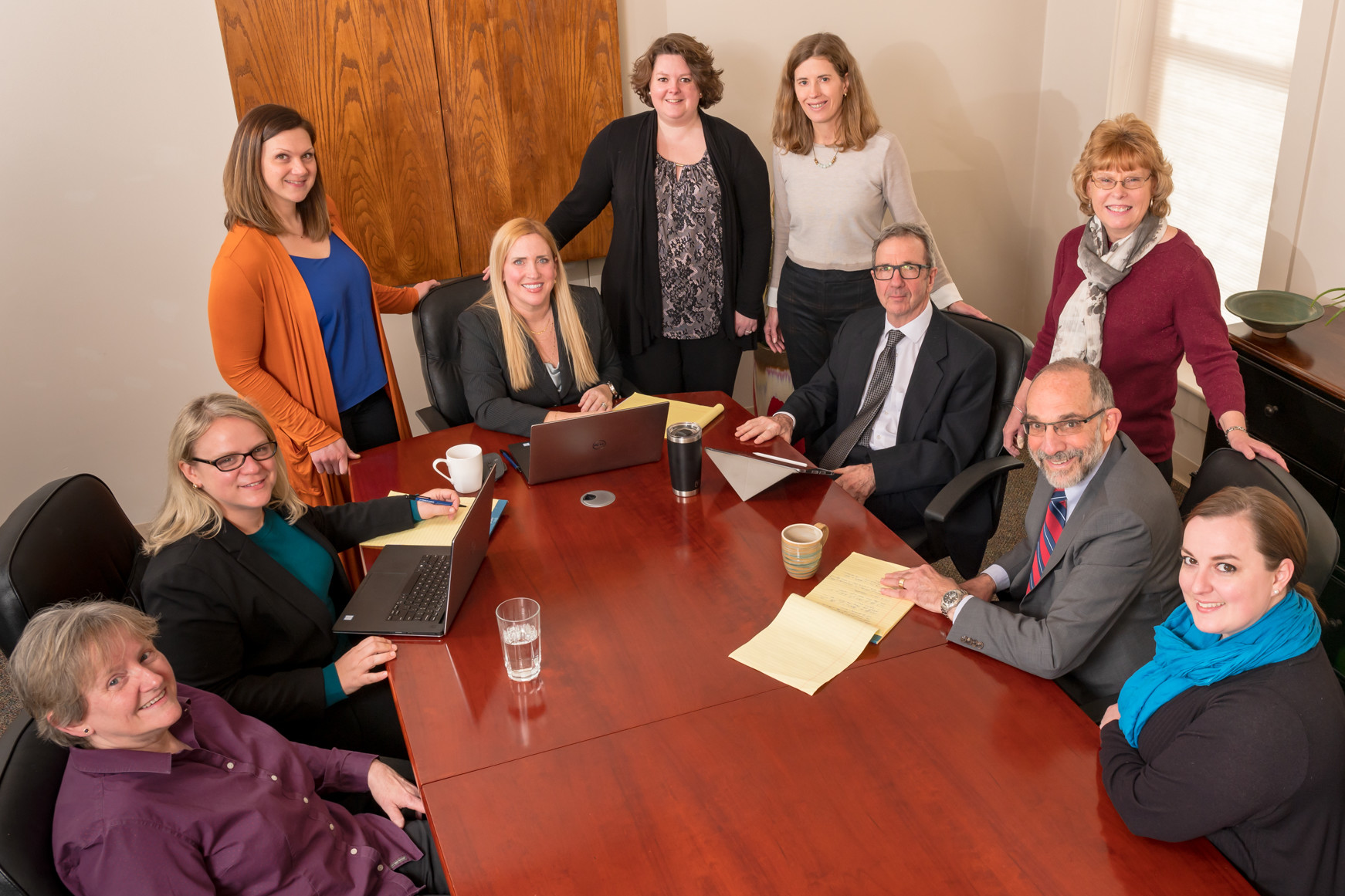 To our Clients and Friends,
As we get new information from the State of Vermont, we are updating our response to the coronavirus. Read our blog post to learn how your legal claim might be affected.

Latest health information from Vermont Department of Health.

Our Montpelier Office is Closed to the Public
Everyone at BFS is working remotely. We will continue to respond to your e-mails, phone calls, and texts. There will be no interruption in service.
A Note About Meetings: We will not be meeting in person or receiving visitors to our office until advisable, consistent with the Governor's directive. If you are scheduled to meet with us soon, please contact us to talk about postponing until a later date or finding an alternative, such as a phone call, a Facetime call, or online meeting technology like Zoom.
What You Need to Know About Your Claim
All Clients
Settlement Money: If you are expecting a check, it should be coming. This should not be affected.
Meeting with your Attorney: If you are scheduled to meet with us soon, please contact us to discuss a later date or an alternative to meeting in person, such as meeting by phone or using technology on your phone (Zoom application) or FaceTime.
Paperwork: We ask that you send documents to us electronically or in the mail rather than bringing them to our office. Electronic options are:
E-mail the documents to your attorney or paralegal.
Text us. We have a new texting service that allows you to attach documents. If you have a smartphone, you can text paperwork to us at 802-210-1233.
If you cannot send your documents electronically, mail them to your attorney at: Biggam Fox Skinner, 453 Stone Cutters Way, Montpelier, VT 05602.
Medical appointments: Most providers are canceling "non-essential" treatment. You should call your provider's office to see if your appointments are still going forward before you show up. It may also be reasonable for you to postpone your medical appointments due to concerns about contracting COVID-19. Call us before cancelling appointments yourself. If your provider cancels, you do not need to call us. We are hoping they will be able to reschedule soon.

Workers' Compensation Clients
Weekly Benefits: We expect that your weekly benefits will continue to be paid on time and in whatever form you usually get them (direct deposit or paper checks). We will be receiving mail and processing checks.
Voc Rehab meetings and/or testing: All VR counselors are now working remotely. They are holding all meetings by phone, if possible, and postponing any in-person VR testing or meetings.
Formal Hearing: The Department of Labor (DOL) has told us that we should contact the judge in the case and find out if it will be held or postponed. We believe hearings will only be held if there were no live witnesses.
Informal Conference: These are still happening. DOL case workers are mostly handling these remotely. Contact your attorney if you have questions.
Other events and deadlines: Under the best of circumstances, the Department of Labor moves slower than we wish they would. We expect there may be even further delays as a result of COVID-19. Your attorney/paralegal team will keep you posted about the status of your dispute(s) before DOL and we will do the same things we would do if the DOL were functioning normally. We are all working remotely.
IMEs: It is reasonable for injured workers to postpone attending IME appointments in their WC claims, if the cancellation relates to concerns about contracting COVID-19. Please talk to your attorney, as they should be the one handling IME postponements for you. Please do not wait until the day before the appointment as this may incur a cancellation fee.
Depositions and Mediations: Both depositions and mediations can still be held (via video or other technology), depending on logistics and comfort level of the parties and their attorneys. Talk to your attorney if you have questions/concerns.
Work Search Requirements (either as part of a Return to Work Plan in vocational rehabilitation or to keep receiving weekly temporary disability benefit checks): The Department of Labor has suspended work search requirements for unemployment claims, but not yet for WC claims. This applies to all unemployment insurance claimants, not just those that have a return to work date. Talk to your attorney before you stop searching for work. In an abundance of caution to make sure you do not lose benefits, you may want to continue doing the contacts and recording that the employer is closed because of the virus. That would still be a contact.
What happens if recovery from my work injury is delayed because I contract COVID-19 or need to isolate because of possible exposure to COVID-19? Based on current laws and legal precedent, an injured worker will likely continue to receive their temporary wage replacement and medical workers' compensation benefits even if recovery from their work injury is delayed as a result of contracting COVID-19 or needing to quarantine because of COVID-19. This is our best guess at this time; however, this is an unprecedented situation and special rules may be issued that address it. The best thing to do is to talk to your attorney if you are concerned.
Is it possible to get workers' compensation benefits if I contract COVID-19? Possibly. There are certainly some occupations, such as certain healthcare jobs, where the risk of contracting COVID-19 is much higher than in other positions. The people working on the front lines of this crisis should be compensated if they suffer a work-related exposure. However it might become difficult to prove causation, depending on how quickly the virus spreads and evidence available to establish exposure at work. Call the attorneys at BFS to discuss your particular situation. We are here to fight for you!
How To Contact Us
Phone: 802-229-5146
Text: 802-210-1233
E-mail: Email your attorney or paralegal directly
We understand that there is a lot of worry and confusion regarding the pandemic but we want to assure you that we at BFS will continue working on your claim and fighting for you, even though our physical office is temporarily closed. If you have any questions or concerns, don't hesitate to get in touch using one of the ways we listed above.
Sincerely
All of us at BFS
Get a FREE Case Evaluation Today
Send us a short message describing your case, and our lawyers will get back to you as soon as possible. Our office hours are Monday–Friday 8:30 a.m.–5:00 p.m.