Personal Injury
Vermont Personal Injury Attorneys
Fighting for Victims and Their Families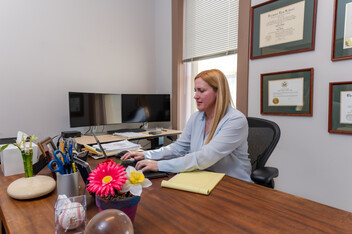 If you or someone you know has been seriously injured in an accident caused by someone else's recklessness or negligence, we can help. We also handle wrongful death claims.
If a family member of yours was killed because of the actions of someone else, we will ensure that justice is served.
Filing a Personal Injury Claim

Bills tend to pile up after a personal injury. On top of your monthly living expenses, there are now medical bills and co-pays. Lost wages make it even harder to cover your monthly bills and the medical treatment you need. To make things easier on you and your wallet, we recommend filing a personal injury claim.
If you are looking to file a personal injury claim, then you should:
Seek Medical Attention: Establishing that your injuries are directly linked to an accident is key to proving liability and recovering compensation. Schedule a doctor's appointment as soon as possible following the event of your injury.
Contact an Attorney: Most, if not all, personal injury attorneys offer free, initial case evaluations. This means that you can get an expert opinion of your legal options without having to pay.
Talk To Us Before Signing a Settlement
Insurance companies like to settle cases quickly and only at bargain rates. This is why you need an experienced attorney from a reputable law firm. Without us in your corner, they will take advantage of you by giving you far less than you deserve.
Since personal injury settlements are final, you have to act now. Usually, you only have three years from the date of the injury to file suit and in some cases, you only have one year. Be sure to contact BFS using our contact form on this page or just call (802) 445-9141 for a no-charge, no-obligation, personal injury case evaluation, and consultation.
We Have Experience With All Types of Cases
There are multiple different types of personal injury claims, which means that there isn't a "one-size-fits-all" approach. Our legal team has experience handling all types of personal injury claims and is prepared to answer any of your questions.
Common types of personal injury cases include:
Automobile, bicycle, pedestrian accident
Hit and run collision of any kind
Injury when you are hit by a drunk or drugged driver
Skiing accident
Injury on someone else's property as a result of any unsafe condition on that property
Injury from medical malpractice or negligence

You do not deserve to be paying for another person's recklessness or negligence. Contact us today and arrange a free, initial case evaluation.

Get a FREE Case Evaluation Today
Send us a short message describing your case, and our lawyers will get back to you as soon as possible. Our office hours are Monday–Friday 8:30 a.m.–5:00 p.m.