Claim Process
Our Personal Injury Claim Process
How Our Vermont Attorneys Support Your Needs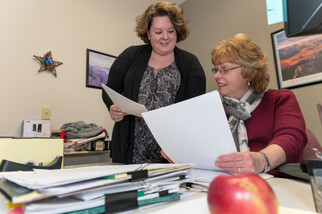 We listen to our clients. In most cases, we will gather your medical bills and records and assess your other economic damages.
Most importantly, we will listen to your personal injury case as you describe in detail the pain and suffering that the accident has caused you.

Looking for Settlement Opportunities

If you are well on your way to recovery, we will discuss the value of your case and see if a settlement can be negotiated. If the insurance company is serious about settling your case and paying you the money that you rightfully deserve, your case could be settled fairly quickly.
Going to Trial When Necessary
If the insurer is unwilling to pay you enough money for your injuries, we will file suit on your behalf. We will fight for you. Personal injury lawsuits can take some time until the case is scheduled for trial. Rather than lose that time, we can file suit in order to reserve a place in line for a court trial date.
Settling at Mediation
That said, many cases are still settled before trial. All cases filed in Superior Court in Vermont are required to do mediation, which is another opportunity for the parties to get together with their lawyers, and talk about a voluntary settlement. If the case does not settle at mediation it goes to trial. We are always prepared for that and will make sure you are prepared for that, too.
Working Toward the Resolution that is Right for You
If the case doesn't settle at mediation, it may still settle at the very last moment before trial. The majority of personal injury cases do not go to trial and are settled out of court. With us on your side, you will have the security of knowing that we will fight for your claim, both outside and inside the courtroom.
Get a FREE Case Evaluation Today
Send us a short message describing your case, and our lawyers will get back to you as soon as possible. Our office hours are Monday–Friday 8:30 a.m.–5:00 p.m.