The Compensation You Deserve for The Price You Can Afford

You Don't Pay Us Anything Until We Win Your Case!
As one of the most experienced workers' compensation firms in Vermont, we fully understand the stress that you and your family are under. Our goal is always to work with you, understand your goals, and help to ease that stress while you focus on recovering. Reach out to our team today to find out how we can put our skills to work for you.
Montpelier Office
802-455-9141
535 Stone Cutters Way, Suite 204, Montpelier, VT 05602
Map & Directions [+]
Accessible building with ramp and elevator. Free off-street parking in spaces marked BFS Visitor. Note: Stone Cutters Way is a one-way street. The parking lot entry is before you reach our building.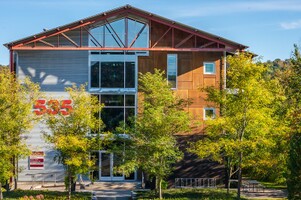 Burlington Office
802-992-8019
112 Lake St., Suite 130, Burlington, VT 05401
Map & Directions [+]
Accessible building. Free off-street parking.