Can I Get Workers' Compensation Benefits If The Injury Was My Fault?
Questions To Ask A Workers' Compensation Lawyer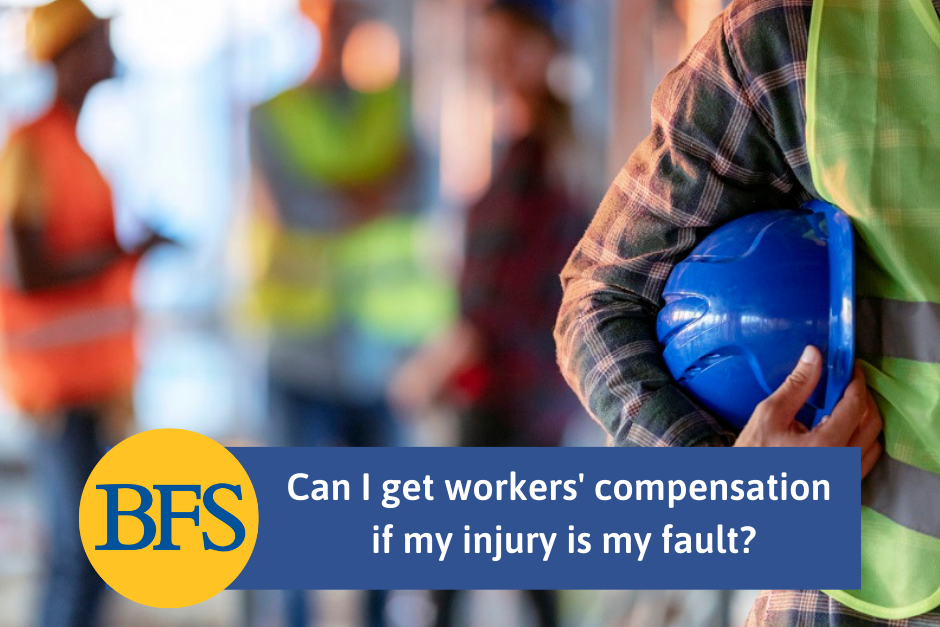 Welcome to our blog series where our attorneys answer your questions about workers' compensation. Previously, we discussed what workers' compensation benefits you could get, when to hire a workers' compensation lawyer, and how much it costs.
Today we cover another common workers' compensation question: Can I still get workers' compensation if the injury or accident was my fault?
The short answer to this question is yes, because Vermont workers' compensation is a "no fault" system. Who is to blame is not the issue, with a few exceptions. Both the injured worker and their employer are protected by the no-fault rule.
What No Fault Means
Under the no-fault workers' compensation system, it does not matter who caused the workplace accident or illness. You don't have to prove that your employer or someone else did something wrong. You can still get benefits even if the accident happened because of something you did or didn't do at work. This situation is designed to protect the worker and the employer from the costs of a workplace injury. There are some exceptions, which are explained in the section on exceptions below.
Injured Worker Benefits
In most cases, you are entitled to get workers' compensation benefits if you are injured or become ill through your work, regardless of who is to blame. Benefits could include lost wages, medical expenses, job retraining, and permanent partial or permanent total disability payments. You still have to show that your injury or illness was caused by or happened at work, but the system does not care whose "fault" it was. You got hurt at work? You get workers' compensation benefits.
Exceptions to No Fault
While the no-fault system means that most workplace injuries are covered, there are some exceptions. In Vermont, you are not entitled to workers' compensation benefits if you get injured because you are intoxicated at work or because you are engaging in horseplay or fighting at work.
Building a Strong Case
Even though workers' compensation is a no-fault system in Vermont, insurance companies use many reasons to deny workers' compensation benefits. If you get injured at work, the following steps (explained in more detail here) can help you meet legal deadlines and gather evidence to strengthen your claim.
Get medical help immediately
Notify your employer about the injury within 72 hours
Document your injuries and any time off work
Follow your doctor's treatment plan closely.
Call BFS for a free case evaluation if you need help
Navigating the workers' compensation system by yourself can be difficult but you don't have to go it alone. If you have any questions at all about Vermont workers' compensation, call or text us at (802) 455-9141 for a free consultation with one of our attorneys.
We've been helping injured workers for more than 40 years and we won't let you lose out on benefits because your employer blames you for your injury.
Get a FREE Case Evaluation Today
Send us a short message describing your case, and our lawyers will get back to you as soon as possible. Our office hours are Monday–Friday 8:30 a.m.–5:00 p.m.