Does Vermont Workers' Compensation Pay Medical Bills?
Questions to Ask a Workers' Compensation Lawyer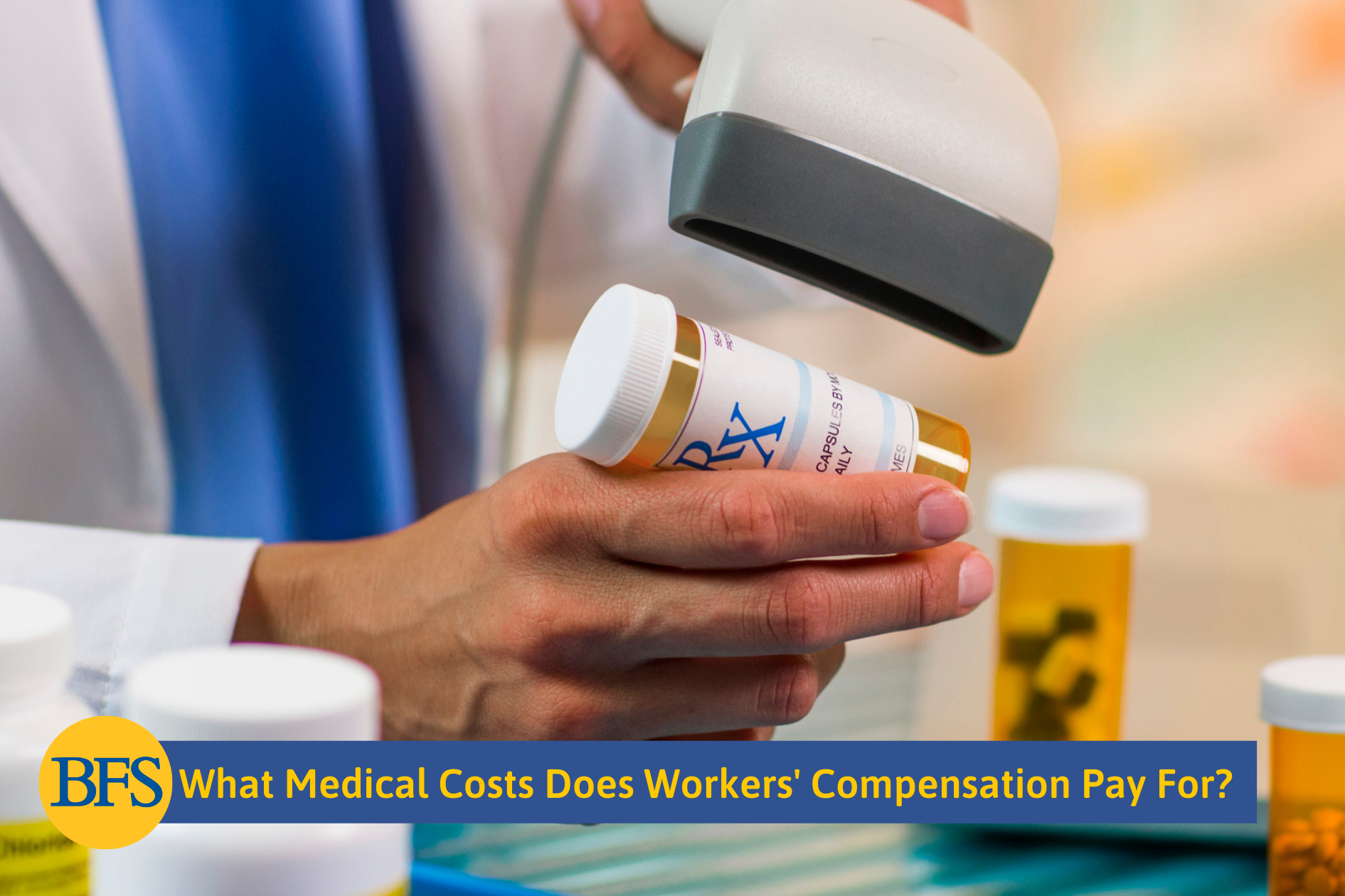 A serious work injury can affect a person's health, finances, and ability to provide for their family. One of the biggest worries many face after an injury at work is how they will pay their medical bills.

In Vermont, a worker with an accepted workers' compensation claim is entitled to have their medical bills paid by their employer's insurance company. The insurer has to pay for all reasonable and necessary treatment that is related to the work injury.
Workers' compensation claimants often have questions about how this works, what it covers, and how long it lasts. Our attorneys provide answers to four common questions below.
1. Who Pays An Injured Worker's Medical Bills?
Your employer's workers' compensation insurance company must pay for any medical expenses, medical supplies, and medications related to your work injury. Here are the important things to know:

What if the workers' compensation insurance carrier tells you that your case is "closed"? Unless you have entered into a Form 16 full and final settlement, you still have the right to get your medical bills paid for treatment that is reasonable, necessary, and related. These medical benefits can continue for the rest of your life so long as you do not break the causal connection to the work injury by suffering a new injury to the same area.
Unlike with your own health insurance, you should not have to pay any copays, deductibles, or out-of-pocket costs—ever! If something accidentally gets billed to your own insurance (such as a prescription), send us the receipt and we will get you and your insurer reimbursed.
The insurance company must also reimburse you for parking fees and your mileage to medical appointments. Payment can also include reimbursement for meals if you have to travel a long way for treatment. If you cannot drive due to your work injury, the insurance carrier may have to hire a driver to take you to all your medical appointments related to the work injury.
2. What Medical Costs Does Workers' Compensation Cover in Vermont?
Workers' compensation medical benefits include everything you'd normally think of health insurance covering, such as:
Medical office visits
Hospitalizations and surgeries
Prescription medications
Laboratory tests
Radiography (x-rays, MRIs)
Physical therapy
Assistive devices and DMEs (durable medical equipment) such as braces, crutches, wheelchairs, and TENS units
Workers' compensation medical benefits also include things that your doctor may prescribe for your work injury but your own health insurance usually wouldn't pay for, such as:
Acupuncture treatment
Massage therapy
Wellness practices (gym memberships, yoga, or tai chi)
Smoking cessation programs
Vehicle and home modifications
Mileage for travel to and from medical appointments. We frequently get back hundreds of dollars for clients who don't know they are due this money. We check their medical records, do the math, and ask the insurance company to reimburse our client at the state reimbursement rate.
3. What Medical Costs Are Not Covered by Workers' Compensation Medical Benefits?
Medical marijuana and CBD products are not yet covered in Vermont. Currently, injured Vermont workers need to pay out of pocket for these products. The New Hampshire Supreme Court has ruled that medical marijuana can be covered in New Hampshire workers' compensation claims, and we are optimistic that Vermont will eventually follow. If medical marijuana and/or CBD products have helped you with your work injury, please let your state senator or representative know, and urge them to support these medications being covered by workers' compensation insurers.
Over-the-counter (OTC) medications and devices, such as aspirin, wrist braces, or adult diapers, is a gray area. In a 2015 decision, the Vermont Department of Labor ruled that insurers don't have to reimburse you for OTCs but in practice we do get them reimbursed often. Talk to us if you are paying for OTCs out of your own pocket. It's also worth talking to your doctor, because some OTC medications will be reimbursed if your doctor writes a pharmacy prescription for it (such as high-dose Tylenol). We are working toward getting all OTC purchases covered in the future.
4. Is There a Time Limit to Workers' Compensation Medical Benefits?
With workers' compensation, there is no maximum number of visits in a calendar year. This is different from your regular health insurance where you might be limited to, say, twelve chiropractic or acupuncture visits per year.
Preauthorization and preapproval are not required. The workers' compensation insurer can preapprove a certain number of visits, but if you exceed that number they still have to pay the bills for as long as the treatment is considered reasonable, necessary, and related. Preauthorization is not required, so most providers should still see you even if the insurance company isn't responding. If the treatment is reasonable, necessary, and related, we can get the workers' compensation carrier to pay. If the provider requests preauthorization and the insurer doesn't answer within fourteen days, we can get the Department of Labor to order payment so you do not have to wait more than two weeks to get the treatment you need.
No time limits on medical benefits. The insurer is allowed to review medical bills and preauthorization requests to make sure the treatment is reasonable, necessary, and related, but there is no preset limit on the number of visits or amount of treatment you can have in one time period. Workers' compensation medical benefits can last your entire lifetime!
If your employer's insurance company is giving you the runaround on benefits you are entitled to, call or text us today at 802-229-5146. You can also contact us through email or chat with us using the Text Us feature on this page. Letting our workers' compensation attorneys fight for you is far less painful than dealing with the insurance company on your own, and we can often increase what you are getting by a lot.
Get a FREE Case Evaluation Today
Send us a short message describing your case, and our lawyers will get back to you as soon as possible. Our office hours are Monday–Friday 8:30 a.m.–5:00 p.m.