Vermont Workers' Compensation Guide for Doctors
Guidelines to get your Vermont workers' compensation patients treated and your bills paid.
Pre-Authorization in Vermont Workers' Compensation Claims
How Do you Get Pre-Authorization for Treatment of a Compensable Work Injury?
Pre-authorization provides reassurance for providers who may be concerned about payment but many providers don't know that pre-authorization is not required. In the Vermont workers' compensation system, if your patient has an approved claim, you don't have to request pre-authorization to be assured of payment for necessary medical tests and procedures. This is important to know if time is an issue in your patient's treatment. If you do request pre-authorization, following the correct procedure will help ensure that you get paid in a timely manner and that patients get the treatment they need without undue delay. Vermont has specific steps and timelines that direct how insurance companies must deal with pre-authorization requests.
Resources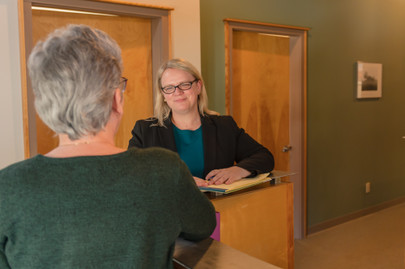 Work Injury Drug Tests
Are Insurance Companies Asking You to Test your Vermont Workers' Compensation Patients for Drugs?
In most cases, you have no obligation to run work injury drug tests for the insurance company! You can almost always say no to this invasion of your patient's privacy. The insurance adjuster may be looking for reasons to deny the claim or ways to make your patient look bad. Almost never are they asking in order to prove that the worker was intoxicated at the time of injury. Refusing to do drug tests for the insurance company is usually acceptable, unless you are prescribing opiates. Then, the patient's treatment plan will likely include a requirement for regular drug testing. See the section below on prescribing opioids to be sure you are complying.
Prescribing Opioids for Chronic Pain
Is the Insurance Company Pressuring You to Get your Vermont Workers' Compensation Patients off Narcotics?
Don't let the insurance company second guess your medical opinion. Nothing in Vermont's Opioid Prescribing Rule prevents you from prescribing opioids to help an injured worker manage chronic pain. The Rule does require prescribers to follow certain procedures in order to reduce opportunities for abuse, diversion, and addiction. Not following the Rule can have serious repercussions for patients in pain. Their opioid prescription can be tapered or even discontinued and the provider's ability to prescribe opioids can be restricted. If the patient needs these drugs to manage chronic pain resulting from a work injury, this can limit their ability to return to work and dramatically affect their quality of life.
At a minimum, if you prescribe opioids for chronic pain, you must register with the Vermont Prescription Monitoring System, and follow the State's requirements for:
Screening, evaluation, and risk assessment
Informed patient consent and a treatment contract that is renewed annually
A pain management plan
Ongoing assessments of opioid effectiveness
Evaluation of stable patients at least every 90 days
Resources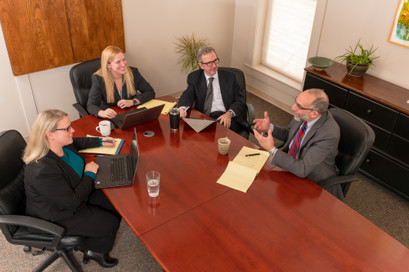 Nurse Case Managers
What is the Nurse Case Manager's Role in a Vermont Workers' Compensation Claim?
It's important for medical providers to know that the patient can choose whether to allow a nurse case manager (NCM) to attend medical appointments or to speak with their provider. NCMs have a limited role in a workers' compensation claim and denying the NCM access does not mean that the insurance company can deny payment. Some NCMs are very helpful. They use their medical knowledge to get referrals, arrange medical appointments and transportation, and get pre-authorization for necessary tests and treatments. A good NCM makes the patient's recovery from a work injury easier. But NCMs are an agent of the insurance company and, in our experience, they are sometimes biased. A biased NCM forces contact with the patient, intrudes on the doctor-patient relationship, and tries to hurry the patient back to work. A biased NCM applies pressure rather than showing support. It's helpful to remember that NCMs cannot direct, select, or cancel a patient's medical care. All medical decisions remain up to the patient, in consultation with their providers.
Resources
Medical Causation in Vermont Workers' Compensation Claims
What is Your Role as a Medical Provider?
If you are asked to provide an opinion on whether a patient's injury is causally related to their work, keep in mind that 100% certainty is not required. In workers' compensation cases, you need only state that an injury is more likely than not related to work. The level of proof required is a preponderance of evidence, or 51%, not 100%. Insurance companies don't always explain this because they can deny the claim if an injured worker can't produce medical evidence that links the injury to their work. If your treatment notes make the connection between the patient's work and their injury early on, you are less likely to be called on later for testimony.
Resources
Get a FREE Case Evaluation Today
Send us a short message describing your case, and our lawyers will get back to you as soon as possible. Our office hours are Monday–Friday 8:30 a.m.–5:00 p.m.