Ten Things the Vermont Workers' Comp Adjuster Won't Tell You (Part I)
From ghosting to late payments and getting a second (or third) opinion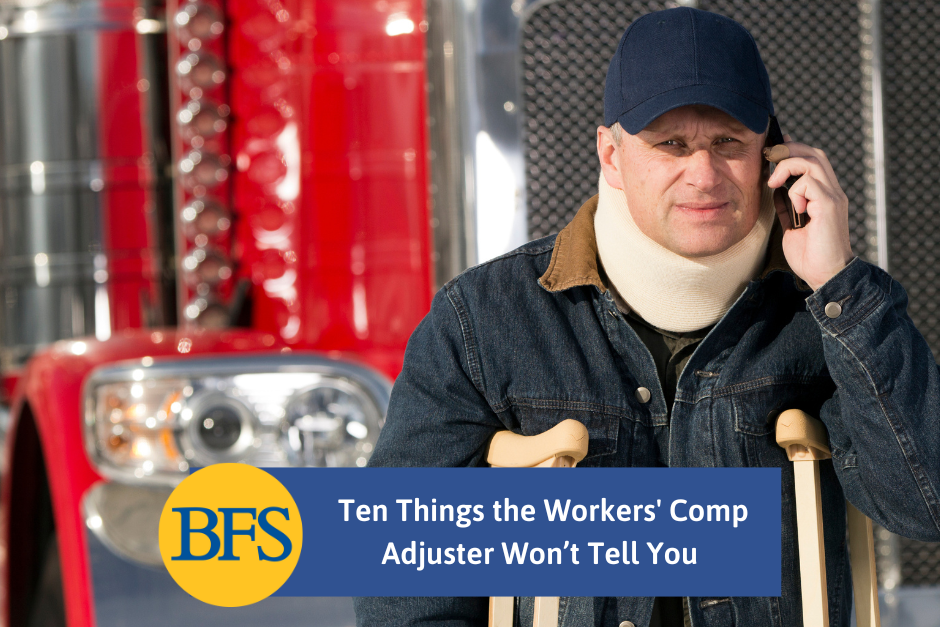 If you have been injured at work in Vermont, you might be familiar with being ghosted by the workers' compensation claims adjuster, getting your wage replacement check late, or having medical treatment delayed because the adjuster insists on getting a preauthorization request.
Unfortunately, these are not made-up scenarios but situations that injured workers face every day. Adjusters tell claimants a lot of things, like suggesting they go back to work (even if the claimant is not ready) or or that they should not seek other medical opinions. What adjusters don't do is tell claimants everything they are entitled to.
Our attorneys share ten things we know our clients are often not told by the adjuster.
1. The Adjuster Is Not Your Friend
It's important to remember that the adjuster is an employee of the workers' compensation insurance carrier. Their job is to evaluate your workers' compensation claim, decide if it should be accepted, and if it is, to administer your benefits. They also can get incentives for paying you less. We can't emphasize this enough: they are not looking out for your interests. In fact, their main concern is saving the insurance company money by paying you as little as possible.
2. You Can Choose Your Medical Providers and Get Multiple Opinions
If you want to change doctors, the adjuster may send you a form that makes it look like you can only have one provider or only change providers once. This is not true. In Vermont, you have the right to choose your own healthcare provider, and you can have more than one. You can see as many specialists as needed and get second or even third opinions, and the adjuster must cover the costs.
3. Your Benefit Payment Should be the Right Amount

One of the first things we do is make sure a new client's weekly wage replacement checks are right. We often find mistakes—and they are almost never in the worker's favor. Adjusters often don't include bonuses, overtime pay, raises, and COLAs. Also, this July 1, the allowance for dependent children went up from $10 per child per week to $20 per child per week in Vermont for everyone. Your weekly payment should have gone up by that amount per child if you have young children if you are on temporary wage replacement benefits. When we find a mistake, we get it corrected with back pay and often penalties and interest!
4. Your Weekly Benefit Payment Should Arrive on Time
Your payment should be issued on the same day each week, and you can get late fees if it's not. Like most of us, you have bills to pay and perhaps a family to support. Late payments can cause stress and can even encourage people to give up on getting workers' compensation benefits. BFS will fight with the adjuster about this, so that you don't have to, and we will get late fees on top of your pay!
5. Your Benefit Payment Can Be Deposited Electronically

You have the right to request direct deposit right into your bank account. You will need to get a form from the adjuster requesting that they deposit your payment electronically. The law changed a few years ago, and now the adjuster must do direct deposit of your weekly payment if you ask.

Stay tuned for more tips coming soon!
Biggam Fox Skinner offers a free consultation about your case with no obligation to hire us. Call or text us today at 802-229-5146. You can also email us or use the Text Us button on this page.
Get a FREE Case Evaluation Today
Send us a short message describing your case, and our lawyers will get back to you as soon as possible. Our office hours are Monday–Friday 8:30 a.m.–5:00 p.m.