Attorneys to Present at "Next Level Workers' Compensation Seminar"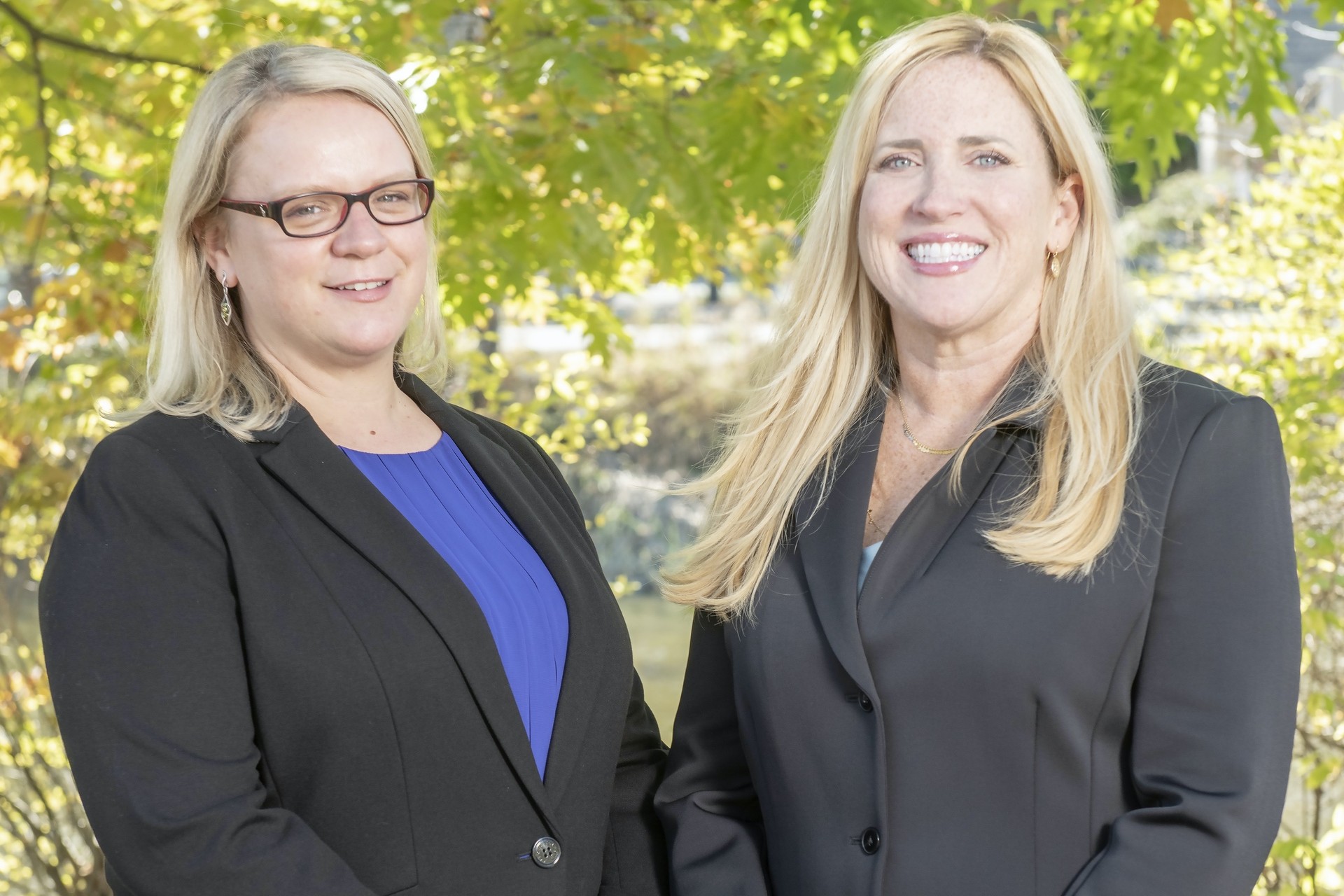 Two attorneys will share their workers' compensation expertise with other Vermont attorneys at a legal education seminar in Burlington on Friday January 25, 2019.
Partners Kelly Massicotte and Heidi Groff will both present at the "Next Level Workers' Compensation Seminar." The event is hosted by the Vermont Association for Justice, a professional development organization for lawyers that advocates for the administration of justice in Vermont. These lawyers represent claimants suing insurance companies. Kelly and Heidi are well known in the Vermont workers' compensation community and are providing training to other attorneys to help them represent injured workers in Vermont most effectively.
Kelly's presentation will focus on vocational rehabilitation (VR) services and how they help workers return to work after an injury. VR is an important workers' compensation benefit. If your work injury makes it impossible for you to return to your job or do the type of work you were doing before, you may be entitled to VR services that can help you find a new job at the insurance company's expense. A good VR counselor can help you return to productive work at your previous wage level or as close to it as possible. Choosing the right counselor is key but many claimants either don't know that they have the right to choose their counselor or don't understand how to choose a good one. Kelly will present jointly with a VR counselor who has worked with many clients of BFS.
Heidi will give a presentation covering complex workers' compensation issues. She will discuss the issues and opportunities that result when a workers' compensation claimant applies for other benefits like unemployment, severance, disability, or retirement. With 20 years of experience representing injured state employees, Heidi knows how to navigate the State of Vermont's disability and retirement system to maximize the outcome for state workers.
Heidi will also be on a panel of workers' compensation experts discussing how to help build a strong case for claiming Permanent Total Disability benefits for injured workers. In Vermont, the law provides lifetime payments for a worker who is permanently and totally disabled by their injury and can never return to "sustained gainful employment." This is called Permanent Total Disability (PTD). It entitles an injured worker to get weekly benefit checks for the rest of their life or, possibly, a lump sum settlement of those benefits which does not reduce the injured worker's Social Security disability benefits. These lifetime payments can bring great relief to an injured worker and their family, but unfortunately, insurance companies don't usually tell injured workers about them. At BFS, we have handled Permanent Total Disability cases for decades, including many where a worker did not know they were eligible until years later and called us. It is heartbreaking to meet someone who is struggling to get by when they could have the security of a weekly check or lump sum settlement for the rest of their life.
Our attorneys are grateful for the opportunity to share their knowledge with peers at a professional development event. A better understanding of workers' compensation law will result in better outcomes all around for all workers injured in Vermont.
Get a FREE Case Evaluation Today
Send us a short message describing your case, and our lawyers will get back to you as soon as possible. Our office hours are Monday–Friday 8:30 a.m.–5:00 p.m.