Three Top Questions To Ask A Workers' Compensation Lawyer
Do I Need a Lawyer, What Does It Cost, What Benefits Will I Get?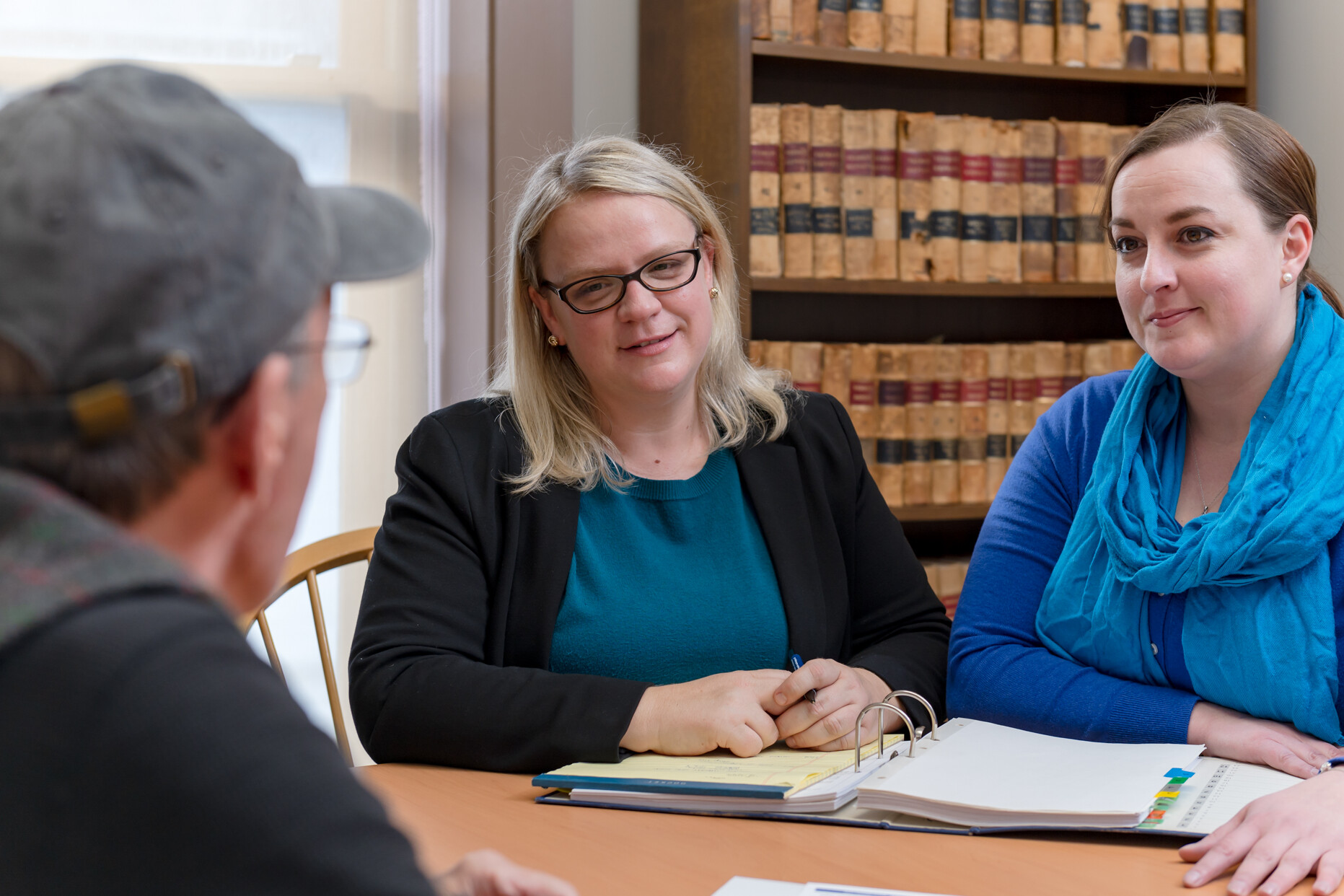 Filing a workers' compensation claim is the start of a legal process that most people have not dealt with before. If you are in this situation, you likely have many questions about what to expect and what to do. We compiled a list of the most common questions we get asked. In this post we cover the first three:
Do I need a lawyer?
What does it cost to hire a lawyer?
What workers' compensation benefits will I get?
1. Do I Need a Lawyer?
If your workers' compensation claim was denied, then it's a good idea to hire an experienced workers' compensation lawyer to help you appeal. Insurance companies find many reasons to deny benefits when employees are injured doing what is asked of them in their jobs. In a previous blog post we explain the five top reasons workers' compensation is denied. At BFS, our attorneys will gather evidence and use their knowledge of the law to appeal the denial and get you the benefits you are owed.
Even if your claim has been accepted, you have probably already discovered that a workers' compensation claim is extremely time consuming and complicated. The insurance company is not on your side and they won't tell you everything you should know to get a good outcome in your claim. For this reason, many injured workers hire an experienced workers' compensation lawyer to protect their rights. Cost should not be a concern. BFS offers free consultations, and our clients only pay us if we get money for them.
A seasoned lawyer can help you by:
Filing all necessary forms on time.
Gathering evidence to build a strong claim.
Negotiating with the insurance company to get the best possible outcome for you, whether that is ongoing medical benefits, fair payment for permanent disability, or job retraining for returning to work at a salary as close as possible to what you earned before.
Ensuring you get paid correctly and treated fairly. We often find issues such as underpayment of weekly checks, no reimbursement for travel to medical appointments, intrusive nurse case managers, or denial of coverage for necessary medical treatments.
Making sure you don't have to pay out of pocket for things that should be covered by workers' comp, like prescription medications.
Writing a settlement agreement.
Going to trial if you can't reach a settlement
2. What Does it Cost to Hire a Workers' Compensation Attorney?
Clients tell us that cost is a big concern when deciding whether to call a lawyer for help in a workers' compensation claim. It's important to know that BFS is paid on a contingency basis, which means that we don't get any fees unless we get you benefits or negotiate a settlement. If we don't get you money, then you don't have to pay us anything for our services and you owe us nothing. Before you hire us, we offer a free, no-obligation consultation where we will listen to you, discuss your claim, and tell you if we can add value to it.
It's also important to consider the cost of not getting help from an experienced lawyer. Work injury cases are complicated and your employer's insurance company has every incentive to offer you just enough money that you don't want to risk losing it. This means you could be missing out on thousands of dollars that you are entitled to. A seasoned lawyer will deal with the insurance company for you so that you can focus on your recovery. With more than forty years of experience, we often succeed in getting you a better outcome than you could get on your own.
3. What Workers' Compensation Benefits Will I Receive?
In Vermont, there are five possible groups of benefits to help an injured worker deal with the challenges of a work injury or work-related illness. If you have a work injury or illness, you are likely entitled to some of these benefits:
Weekly wage replacement checks to cover time missed from work while recovering from a work injury. Also, partial supplemental wages may be available if you are only able to work part-time or light duty because of your injury.
Payment for all medical expenses related to your injury, reimbursement for mileage to medical appointments, and any medical equipment or supplies you may need. This can be for your entire lifetime.
Vocational rehabilitation services to help you to return to productive work at your previous wage level or as close to it as possible. This can even include education or re-training.
A permanent partial disability "rating" (also known as a PPD rating) under the AMA Guides to Permanent Impairment, 5th Ed. This is what people usually mean when they say they got a workers' compensation "settlement." If you have lost range of motion or use/function from your injury, had a surgery, or simply have residual chronic pain, you may be entitled to PPD. We use a formula to determine the money you are due based on the injury type and rating you get. That rating is then converted to a certain number of weeks of benefits for your PPD. You can often get this money all at once in a lump sum when you reach medical end.
A small number of people each year are so catastrophically injured that they cannot return to sustained gainful employment at all. The benefit you would get for this is called permanent total disability (PTD), which can result in wage replacement for the rest of your life.
You can read more about Vermont workers' compensation benefits here.
More Top Questions
Coming up in our next blog post after the holidays, we will answer more common workers' compensation questions:
Can I still get workers' compensation if the accident was my fault?
What should I tell my doctor?
What should I say to the insurance adjuster?
Contact Us

Our team here at BFS does an excellent job of representing workers' compensation claimants in Vermont. You do not have to go through the claims process alone. Our workers' compensation attorneys are here for you during this difficult time. We will work hard to help you obtain the compensation you need to get back on your feet after a workplace injury.
Contact Biggam Fox Skinner at (802) 455-9141 to schedule a free, no-obligation consultation about our claim.
Get a FREE Case Evaluation Today
Send us a short message describing your case, and our lawyers will get back to you as soon as possible. Our office hours are Monday–Friday 8:30 a.m.–5:00 p.m.