Common Causes of Construction Accidents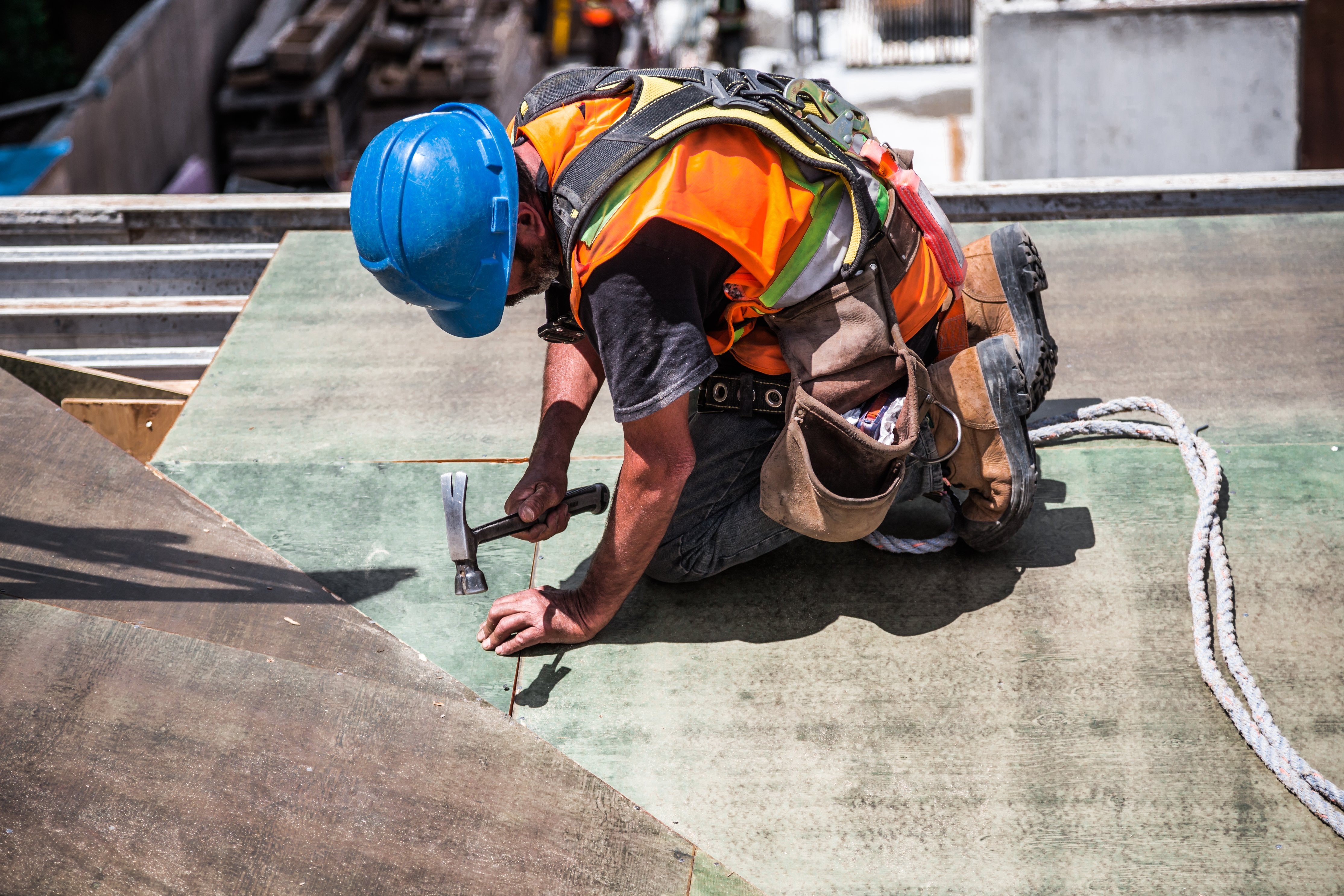 Construction work is one of the most dangerous professions in the United States. In studies done by the U.S. Occupational Safety and Health Administration (OSHA), approximately one out of every five work-related fatalities take place in the construction industry.
At BFS, we have represented carpenters, electricians, plumbers, roofers, masons, and other types of construction workers. Many of them were injured by being exposed to hazardous materials or situations, being pressured to finish a project in unsafe conditions, or not being given the right personal protective equipment.
What If I am Self-Employed?
Even if you work on a 1099 and do not carry workers' compensation insurance for yourself, the general contractor may be considered your "statutory employer" and may owe you benefits if you are injured on the job.
"What makes construction work so dangerous?"
Especially in physically demanding workplaces, the common answer to this question is "Well, that's just the nature of the job." But the truth is, you should never be forced to work in conditions that put your health and safety at risk. The real fault lies within construction companies and contractors when they fail to meet requirements such as:
Providing proper protective equipment workers need to do their jobs safely.
Training workers to safely operate machinery and avoid exposure to hazardous materials or situations.
Providing a safe workplace by following safety regulations and maintaining the facility.
Even in a workplace that follows safety protocols, construction workers can come into harm's way just by the nature of the job. Construction work usually involves heavy machinery, heavy lifting, or repetitive motion, which can all lead to serious injury. While prevention isn't always possible, knowing what to look out for will help greatly decrease your chances of getting hurt on the job.
Falls
Falls at work take the number one spot on OSHA's "Focus Four " list. This list explains the four most common construction accidents that lead to death. Lack of proper fall protection, faulty ladders, and unprotected roof/floor openings are the most common reasons for fall injuries at work.
Electrocution
According to OSHA, construction-related work is a profession that is vulnerable to electrocution, especially when the proper safety measures aren't in place.
The major types of electrocution hazards include:
Contact with overhead power lines
Contact with energized sources, including damaged wires, faulty equipment, and bare wires
Incorrect usage of extension cords
Getting Caught in or Between Hazards
Another common cause of injury from OSHA's list is being caught in or between equipment or material. Some work conditions that contribute to this include:
Movable machinery that is not locked while not in use
Unprotected trenches
Incorrect usage of extension cords
Heavy machinery tipping over
Collapsing roofs/walls following demolition
Working between vehicles
Being Struck by Items
This is a very common cause of construction injuries. Because construction tools are often operated on heights, it's only a matter of time until something falls. These types of accidents most often occur due to a lack of safety practices could prevent them. Some examples of proper safety measures include the use of hard hats and ensuring machinery is properly installed with all of the guards in place.
Biggam Fox Skinner Can Help
Whether your workplace injury was caused by one of the reasons mentioned above, or you believe it was due to the negligence of another person, you may be entitled to recover compensation for your damages.
At Biggam Fox Skinner, our team of Vermont workers' compensation attorneys has many years of experience helping our clients receive the compensation they deserve following a workplace injury. We know the proper steps to take to ensure we help you receive the best possible outcome.
Call (802) 445-9141 today to schedule your free case evaluation.
Get a FREE Case Evaluation Today
Send us a short message describing your case, and our lawyers will get back to you as soon as possible. Our office hours are Monday–Friday 8:30 a.m.–5:00 p.m.