Biggam Fox Skinner is Celebrating 40 Years!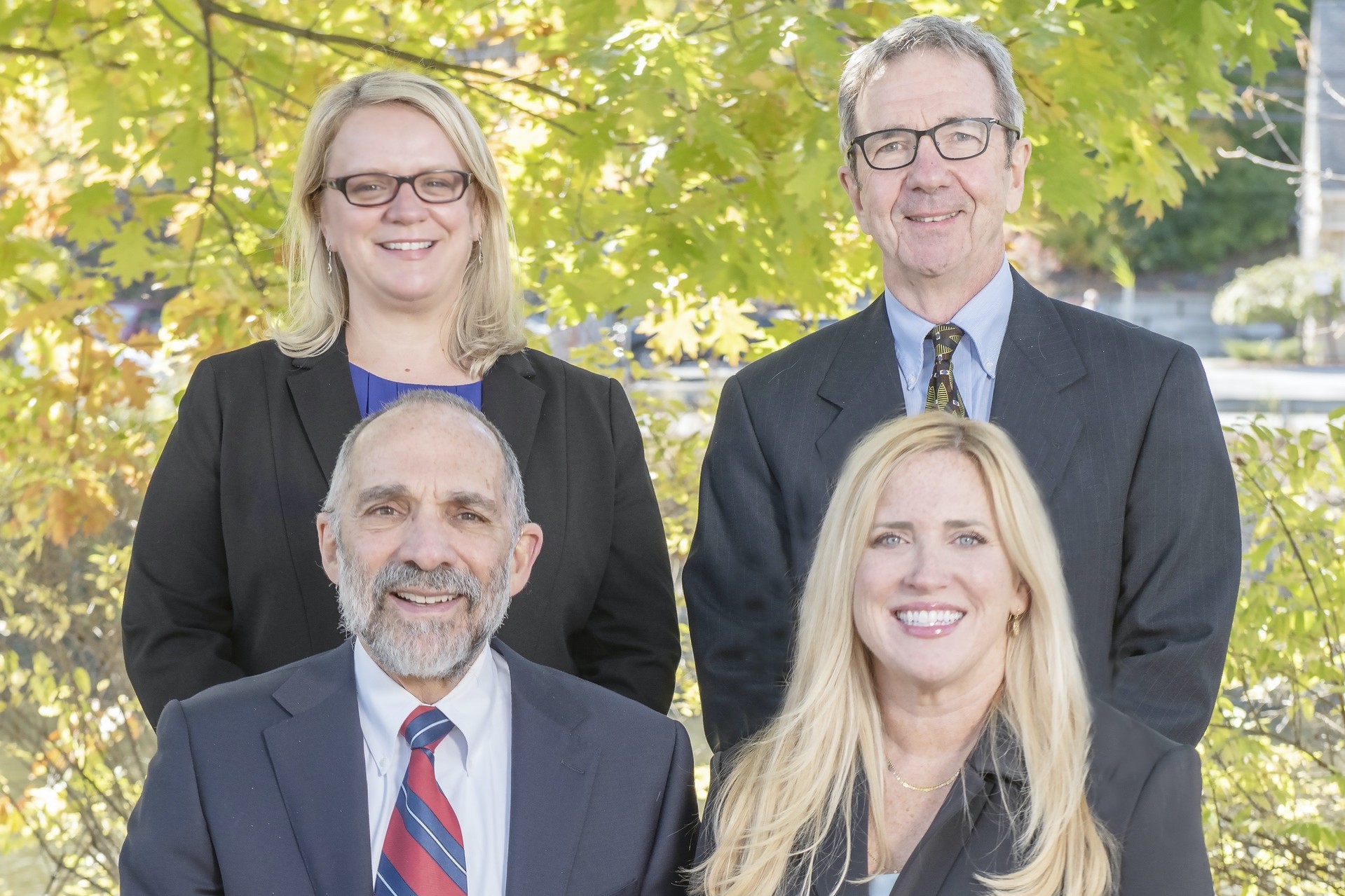 Forty years ago, our firm was born when Pat Biggam opened his own law firm in Montpelier with two partners. The firm has seen a lot of changes since 1979—from changing technologies and advertising practices, to new offices and people. We asked our attorneys and staff to reflect on the last 40 years and share their thoughts. Each week we will share their reflections about a different area of our history. Today, we focus on one of the biggest areas of change: technology.
In terms of technology, what are some of the biggest changes you have seen?
Ron Fox (37 years)
"When I first started in law, there were paper files everywhere. You had to go and get a client's file off the shelf before you could have a conversation about their case. Now we have practice management and document management software that makes it easy to access client files quickly, and we can be more responsive."
"The fax machine in the mid-80s. It increased people's expectations for faster communications. "
Pat Biggam (40 years)
"We used to have an index card filing system. Each attorney had a box full of index cards with their cases filed alphabetically. Back then we did real estate, wills, family matters, as well as injury law."
"Legal research is one of the biggest changes. Researching a case meant reading through a published chronology of Vermont cases to find information about similar cases. I once spent a week doing research that I can now do in a few hours online."
Heidi Groff (20 years)
"E-mail! It was just coming into regular use when I started in 1999 and it has since changed the way we communicate. It has also changed people's expectations because it's instant and we expect people to get right back to us, even on weekends and evenings. E-mail can also be very distracting. I could spend my entire day answering e-mail and never even get to my substantive work! On a positive note, I find that a lot more can get done in a shorter time. Many Vermont Courts now have electronic filing which means they accept e-mails, too. All Vermont Courts are expected to be electronic (accepting e-mail filing) by 2021."
Judy Richardson (29 years)
"Going electronic with our files. I remember when I started, we used file folders and Redweld folders to hold all our papers. I spent hours on filing each day. Lots of paper cuts!"
Kim Daniels (15 years)
"The Social Security Administration has changed a lot. We used to send them paper documents. There was one Social Security disability case we took on that had over 10,000 pages of documents. Now we upload it all on a secure site. It's so much easier to work with all those pages when it's on screen."
"Using speech recognition software for medical summaries."
Tasha Turner (11 years)
"Desktop scanners and speech recognition software."
"The way we have customized our IT over the years to work for our practice."
Lesley Allen (7 years)
"The explosion in mobile and digital marketing. Our web site has overtaken old-school sources like the Yellow Pages as the place where new clients learn about us."
Are there any changes in technology you particularly enjoy or wish had happened sooner?
Judy Richardson (29 years)
"The Keurig coffee maker! I remember the coffee pot and by the afternoon, what was left was sludge."
"Two monitors. I fought it for a long time and when I finally got them, wow! I don't how I got work done without them before!"
Contact Your Trusted Law Firm
Hire the law firm that Vermont has trusted for the last four decades. Patrick Biggam, Ronald Fox, and Scott Skinner joined together to form Biggam Fox Skinner, LLP back in 1979, and their legal expertise, care, and investment into our community has been carried on to present day. If you have been seriously injured and are seeking legal representation, contact our offices for a free consultation of your case today!
Get a FREE Case Evaluation Today
Send us a short message describing your case, and our lawyers will get back to you as soon as possible. Our office hours are Monday–Friday 8:30 a.m.–5:00 p.m.