Should I Hire a Workers' Compensation Attorney, or Can I Handle My Case Myself?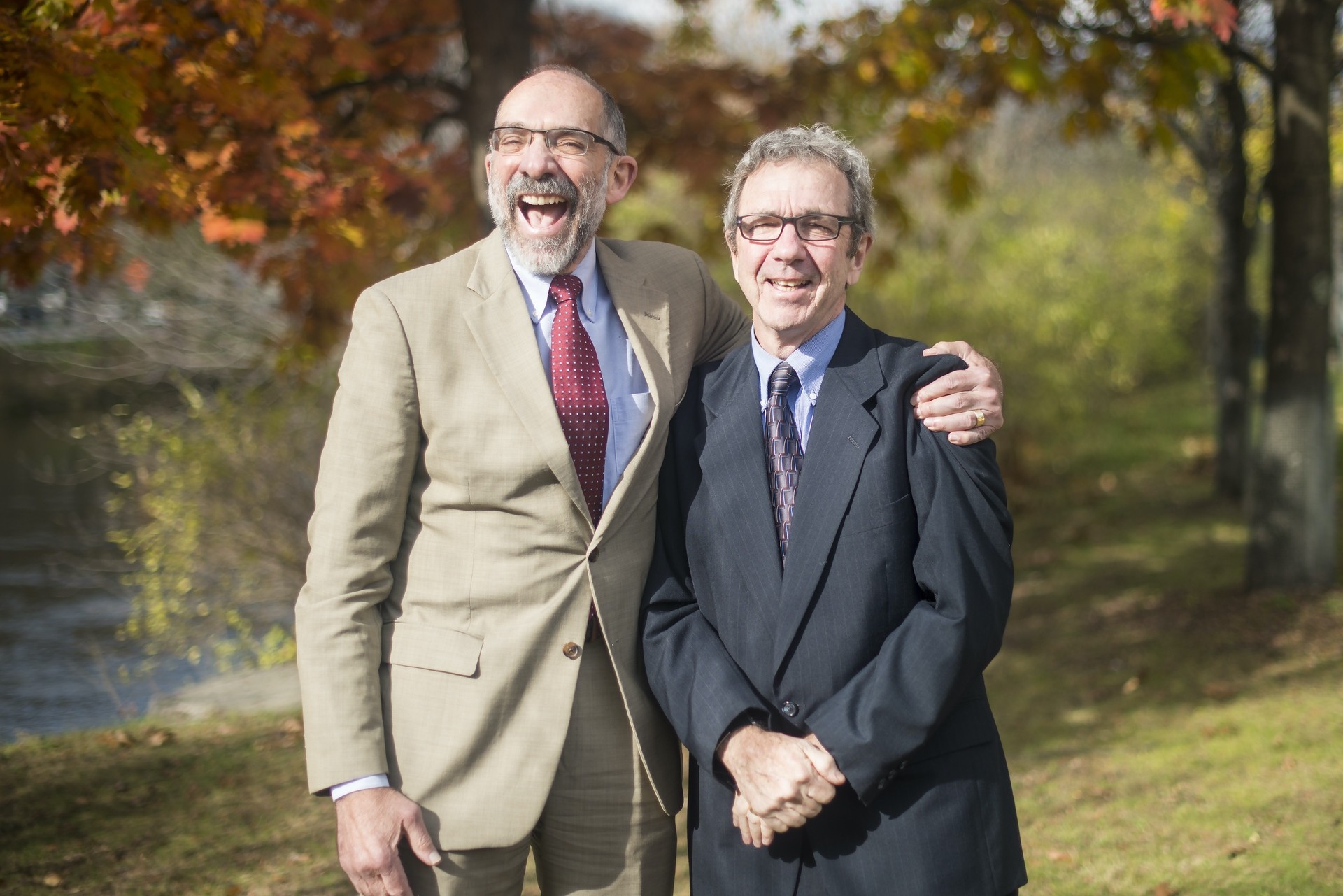 If you've suffered a work injury or illness, you will have a lot of questions but there is one in particular that people often ask us:
"Do I need a lawyer for my workers' compensation claim or can I handle it myself?"
If you've suffered a work injury or illness, you will have a lot of questions but there is one in particular that people often ask us:
"Do I need a lawyer for my workers' compensation claim or can I handle it myself?"
Our answer is this: if your claim is denied, there is no question that you need a lawyer. You will benefit from an experienced ally who will help you prove that your injury was work related and will get you the benefits you need while you recover.
What if your claim is accepted? Then you need to ask yourself how comfortable you are dealing with your employer's insurance carrier on your own. Can you be sure they are respecting your rights?
Other questions that are also important to consider:
? How severe is your injury?
? How complex is your case?
? Is your employer's insurance carrier working with you? Or are they giving you the runaround?
How Severe is Your Injury?
The severity of your injury is a big factor when deciding whether to talk to a workers' compensation attorney. If your injury does not require medical attention or does not cause you to miss a day or more of work, your employer doesn't have to report it and there is no workers' compensation claim.
If your injury is severe enough that you need medical care or you lose one or more work days, then your employer must file a claim with their insurance carrier. The carrier will investigate the claim and decide whether to accept it or deny it. In this situation, contacting a qualified workers' compensation attorney, like those at Biggam Fox Skinner, for a free case evaluation can be beneficial. They will be able to assist you with the process, address any potential problems, and give you an honest opinion on whether or not you can handle the case on your own.
How Complex is Your Case?
How much time have you missed from work because of your injury? Were multiple parties involved? Did the incident take place on company time, but offsite? If these apply to your work-related injury, your case may be more complex than you realize. If your workplace injury took place offsite or caused lost wages, you will need staunch representation to help ensure you are properly compensated. It is common for those who go through a workers' compensation case without an attorney to get much less compensation than they deserve, simply because they often don't know their rights and don't understand the complex workers' compensation system.
At Biggam Fox Skinner we have years of experience fighting insurance companies to give our clients a voice that insurance companies listen to. When building a case, we take everything into account to ensure our clients get the full compensation they deserve.
Is Your Employer or Their Insurance Company Working with You? Or Are They Giving You the Runaround?
In a perfect world, insurance companies and our employer would have our best interests in mind, but in the real world, this is often not the case. There are tactics used by insurance companies to deny your claim. If you are experiencing these issues with your employer/insurance company, it may be in your best interest to get the opinion of a qualified workers' compensation attorney:
They are stating the injury didn't take place at work
They are stating your injury was pre-existing
They denied your claim or they denied part of it (such as refusing to pay for medical treatment you need)
They are trying to make you return to work too soon following your injury
They won't give you straight answers to your questions
Insurance companies are in the business of making money. They will cut corners and save money wherever they can and trying to pull the wool over your eyes is where they save the most! Don't let them win, we can help.
What Biggam Fox Skinner Can Do for You
At Biggam Fox Skinner, our Vermont workers' compensation attorneys help our clients by educating them on the process and fighting for what we know is right. A seasoned attorney will be able to help you:
File all necessary forms on time
Gather evidence to build a strong claim
Negotiate with the insurance company
Make sure the insurance company pays you all the benefits you are owed
Write a settlement agreement
If you can't come to a settlement, we will prepare and go to trial on your behalf
Working with an established Vermont workers' compensation attorney will go far in tilting the scales in your favor. Not only will you get the legal advice of our team, but we also charge nothing until you win!
Don't take on the insurance companies alone. Contact us today at (802) 445-9141 to get started on your free case evaluation.
Get a FREE Case Evaluation Today
Send us a short message describing your case, and our lawyers will get back to you as soon as possible. Our office hours are Monday–Friday 8:30 a.m.–5:00 p.m.