Biggam Fox Skinner is Celebrating 40 Years! Part Two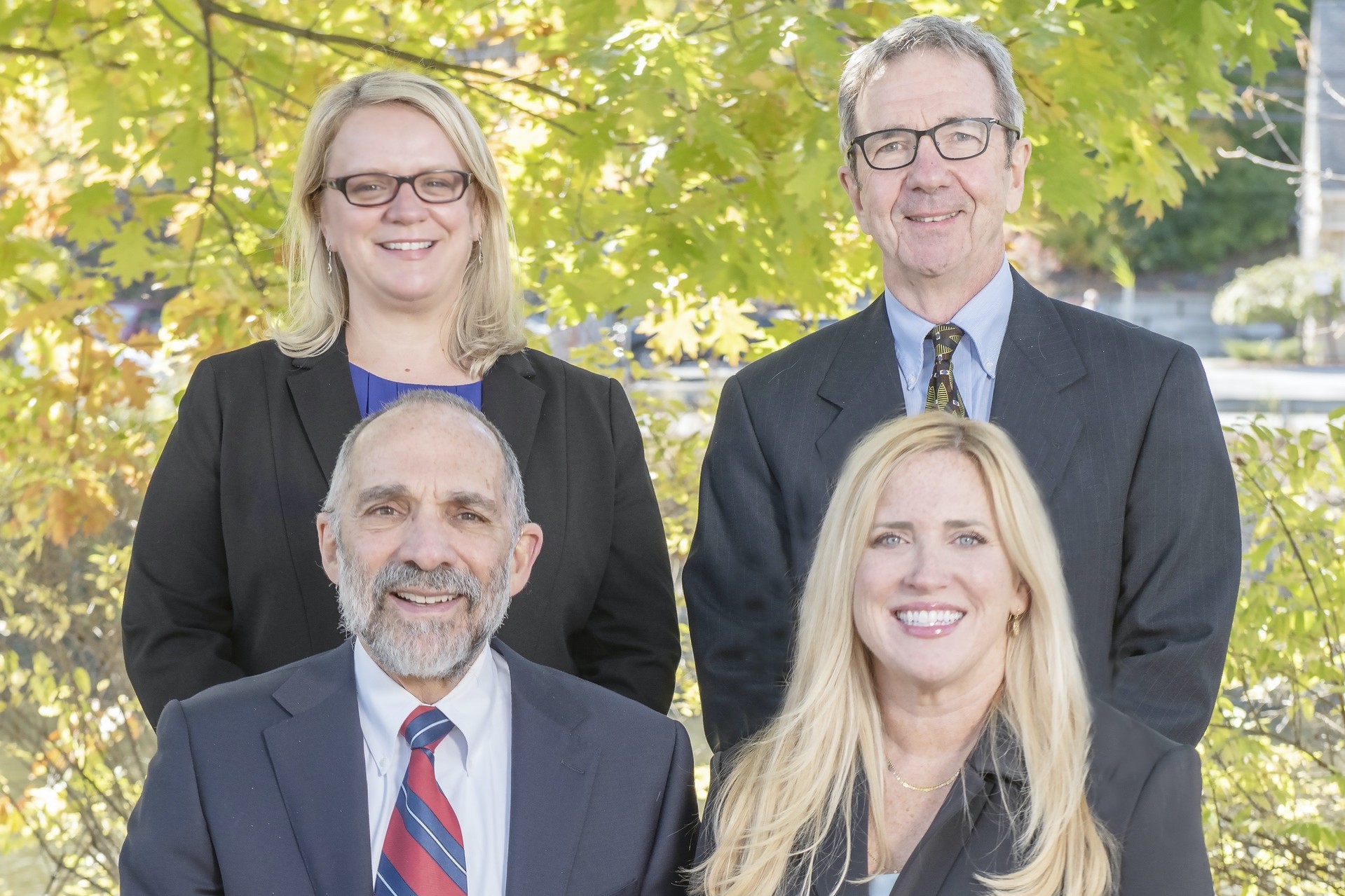 Forty years ago, our firm was born when Pat Biggam opened his own law firm in Montpelier with two partners. The firm has seen a lot of changes since 1979—from changing technologies and advertising practices, to new offices and people.
We asked our attorneys and staff to reflect on the last 40 years and share their thoughts. This week, we share Pat Biggam's reflections about a big area of change: marketing and advertising.
Newspaper Announcements
"When the firm first started, lawyers did not advertise their services. Up until the late 1970s, it was considered unethical and was not a part of the culture. When a new attorney joined the firm or if we moved to a new location, we made a newspaper announcement or mailed a postcard. Attorneys relied a lot on word of mouth."
First Yellow Pages Advertisement
"BFS was one of the first law firms in Vermont to advertise in the Yellow Pages. We had a small advertisement, just 1/8th of a page. We also ran the first full-page ad by a law firm in the Yellow Pages and the first advertisement by a law firm in the Vermont Bar Journal."
A Business Mindset
"I have always believed that our firm is a small business and we need to run it like a business, which means we need to advertise. Now almost every law firm advertises to let people know about the services they offer. It's more accepted but is still closely regulated by the Vermont Bar Association to make sure it's not misleading or unethical."
From Our Archived Announcements
When Scott Skinner joined the firm in 1990, Pat and Ron mailed a formal announcement of his arrival to colleagues and clients.
In 1999, when Heidi Groff joined the firm, the partners sent this press release to the local newspaper and mailed a postcard announcement to the legal community.
Advertising This Yellow Pages advertisement was designed for the Barre-Montpelier phone book in 1988. In the 31 years since then, we have changed our firm's name, our office location, and some of our practice areas. One thing has not changed though: you can still reach us at the same telephone number!
Another good way of getting the word out was through the TV guide. In 1992, we ran a series of advertisements in the Times Argus TV guide. They were designed with a simple statement and a graphic to catch your eye as you paged through.
In 2004, we ran a full-page, color advertisement in the Barre-Montpelier phone book. We had grown to six attorneys and three support staff and our work focused on the areas we continue to specialize in today: workers' compensation and personal injury.
Today, we have five attorneys supported by eight staff, and our current color advertisement looks very different to the black-and-white ad we started with.
Logo
Over the years, we have gone from having no logo (see our 1988 Yellow Pages ad above) to the eye-catching yellow and blue design we have today. While our colors and fonts have changed, our BFS circle, the most familiar symbol of our firm, is still there.
Let Our Experienced & Knowledgeable Legal Team Represent You!
Hire the law firm that Vermont has trusted for the last four decades. Patrick Biggam, Ronald Fox, and Scott Skinner joined together to form Biggam Fox Skinner, LLP back in 1979, and their legal expertise, care, and investment into our community has been carried on to present day. If you have been seriously injured and are seeking legal representation, contact our offices for a free consultation of your case today!
Get a FREE Case Evaluation Today
Send us a short message describing your case, and our lawyers will get back to you as soon as possible. Our office hours are Monday–Friday 8:30 a.m.–5:00 p.m.