Kids' Chance of Vermont Awards $25,000 In Scholarships For Next School Year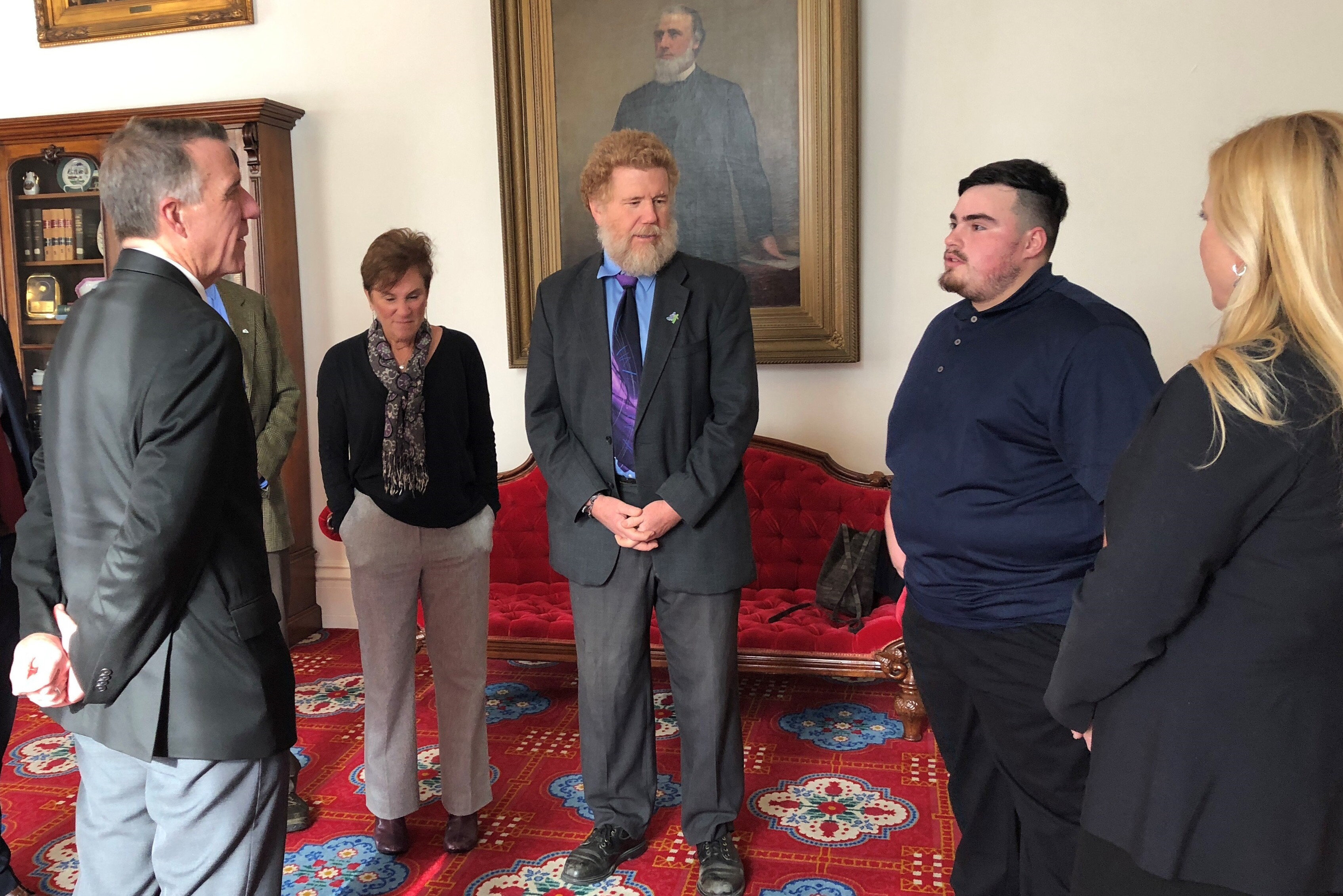 Five young Vermonters with parents who suffered a significant work injury are receiving a total of $25,000 in scholarships from Kids' Chance of Vermont. These awards will help the students pay for college, vocational school, or technical college tuition next school year.
Biggam Fox Skinner is proud to support Kids' Chance of Vermont through our donations. In addition, Attorney Heidi Groff has served as Vice President for seven years and will take over later this year as President. Since it was founded in 2014, Kids' Chance of Vermont has awarded 18 scholarships worth more than $120,000 to Vermont youth.
This year's awards feature several important milestones.
Chaice Lopez of Morrisville is our first scholarship applicant to receive four consecutive scholarships in order to complete a four-year degree program. In September 2021, Chaice will be a senior at Vermont Technical College studying construction management. Chaice's father was an ironworker who suffered a catastrophic injury in a fall. Similar to the last three years, Kids' Chance of Vermont has granted Chaice a $10,000 award to help him complete his degree. We are so proud to support Chaice and his dream to go into a job in construction.
Lyndsey Cox of Rutland, our very first scholarship recipient in 2015, used her $10,000 award to earn a degree in physical therapy at Sage College in Albany, New York. Lyndsey's father suffered a work-related injury that ultimately resulted in the loss of his leg. This year, we are honored to assist Lyndsey with a $6,000 award to help her complete her post-graduate education and become a member of the American Registry of Radiologic Technologists.
Taylor Tetreault from Groton is the first sibling to receive an award from Kids' Chance of Vermont. Her sister, Ashlyn Evans, was awarded $10,000 in 2016 to get her training in hair design. Their mother suffered a debilitating work-related back injury. This year, we are awarding Taylor $5,000 to help her start her college career at Eastern Maine Community College. She hopes to become certified in welding.
Our two additional award recipients both received awards for their third year of study. Rylee Combs of Enosburg Falls was awarded $2,000 to study physical sciences at Arizona State University. This is her third award from Kids' Chance of Vermont. Vanessa Dumas of Rutland was awarded $2,000 to study exercise science at Castleton University. This is also her third award from Kids' Chance of Vermont.
Heidi Groff said, "Kids' Chance offers the children of injured workers financial support for higher education. If you have suffered a serious workplace injury and you have children who want to continue their studies after high school, get in touch with us to see if Kids' Chance can help. There is a lot that is hard about being injured at work, and not being able to save as much for your kid's college is just one of those things. We are here to help."
About Kids' Chance
Kids' Chance is a nonprofit organization that helps children of injured workers pay for higher education when their families cannot. When a parent gets injured on the job and can't return to work right away, their family often suffers a dramatic drop in income. Since 1988, Kids' Chance organizations across America have awarded over 8,000 scholarships totaling over $27 million dollars. Nationally, the average award in the 2018-2019 school year was $4,591.

Our legal team at Biggam Fox Skinner LLP is proud to support the excellent work of Kids' Chance. To learn more about how to apply, visit the Kids' Chance of Vermont website or call BFS at 802-455-9141.
Get a FREE Case Evaluation Today
Send us a short message describing your case, and our lawyers will get back to you as soon as possible. Our office hours are Monday–Friday 8:30 a.m.–5:00 p.m.