What Steps to Take After Being Injured at Work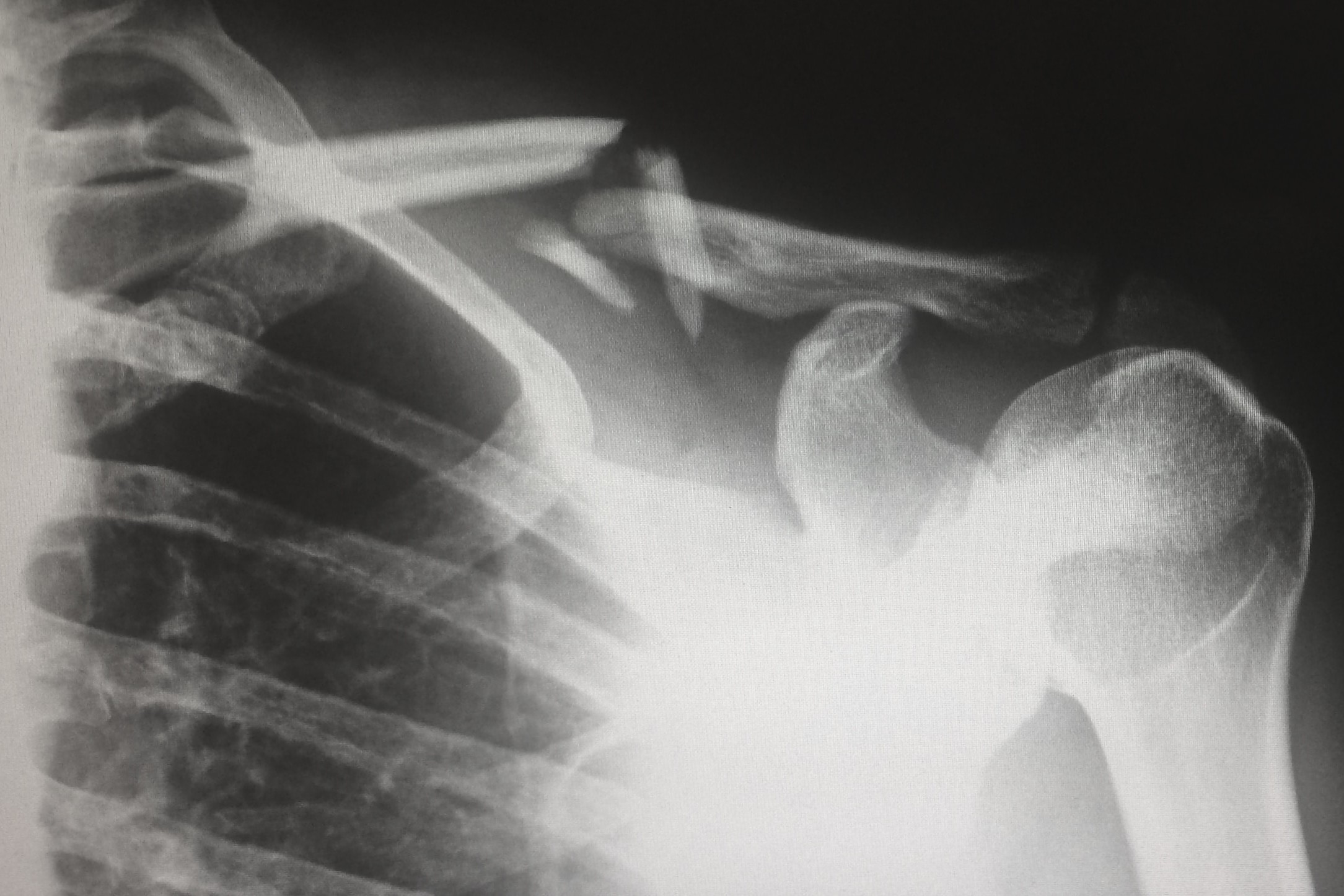 You're just carrying out your normal morning routine, you've got your coffee on a brisk morning as you walk into work—CRASH! You wake up minutes later, disoriented, feeling excruciating pain in your back and neck—"what happened to me?"
Your co-workers inform you that you slipped on a patch of ice outside, causing you to come crashing down. You find yourself in a state of panic, "What injuries do I have? How serious are they? Who is going to pay for the medical bills? How am I going to work when I can't even move my arm?" you ask yourself.
Getting injured on the job can be an overwhelming event that can change your life forever.
Unfortunately, it's very common, with more than 3 million workplace injuries and illnesses each year. Due to the fact that you often times can't prevent a work injury, we've put together a list of what to do if you are injured at work.
What to Do After a Work-Related Injury
These are the steps you should take if you are ever injured at work:
Get to Safety
The first step to take following a workplace injury is to ensure that you are safe. If your injuries prohibit you from moving anywhere, remain where you are until a medical professional can examine you. Make sure that you are in a quiet area so that you can compose yourself and think clearly about what has happened while planning your next move.
Seek Medical Attention
Seek medical attention as soon as possible. If your injury is life-threatening or needs immediate attention you should call an ambulance or have someone drive you to the ER or the nearest urgent care facility. If your injury is not urgent, you should still make an appointment to see a doctor as soon as possible to be sure that all of your injuries are documented and treated.
Report Your Injury to Your Employer
As soon as possible following your injury, you must report your injury to your employer. They may have you fill out an incident report about the accident and your injuries. Be sure to act quickly with this step because, generally, to qualify for workers' compensation you must report your accident as soon as possible, and statistically speaking, the sooner you get your case filed and documented, the better the results.
Regardless of how big or small the injury is, don't hesitate to report it. You never know what "minor" injuries may turn into long-term health problems!
Document Time Taken off of Work
If you lose time from work because of your injury, you are entitled to lost wages. Be sure to carefully document the time you take off work. To claim lost wages, you will need a written doctor's note stating that you are unable to work because of your work-related injury. You will also need a written note if your doctor gives you work restrictions or a light duty release. If your employer cannot or will not accommodate work restrictions prescribed by your doctor, your best option is to call BFS for assistance. We can answer your specific questions about your claim.
Follow the Recommended Recovery Protocol
Be a good patient. This is often forgotten, but it is important to follow your doctor's recommendations for treating your injury. In Vermont, if you are unhappy with the medical treatment you are receiving or if a doctor recommends an invasive treatment that you are unsure about (such as surgery), you have the right to choose another doctor and you have the right to get a second opinion.
Speak with a Qualified Workers' Compensation Attorney
If you have questions about anything, call an experienced workers' compensation attorney firm like BFS. A qualified attorney will be able to stand up to your employer or its insurer, who may try to deny your claim, deny your benefits or even force you to go back to work before fully recovering—which in almost all cases, causes more damage.
At Biggam Fox Skinner, our injury attorneys place our clients' needs first because we know how stressful getting injured on the job can be. Even if you think that things are going smoothly with your employer or its insurer, call us to confirm that they are playing by the rules. It's free to talk to our workers' compensation attorneys and you are entitled to the best legal representation.
If you have a work-related injury, call us today at (802) 445-9141.
Get a FREE Case Evaluation Today
Send us a short message describing your case, and our lawyers will get back to you as soon as possible. Our office hours are Monday–Friday 8:30 a.m.–5:00 p.m.