Will I Get My Workers' Compensation Benefits During Covid-19?
Injured Vermont workers are protected by new Department of Labor rules, following advocacy efforts by BFS and the Vermont Association for Justice.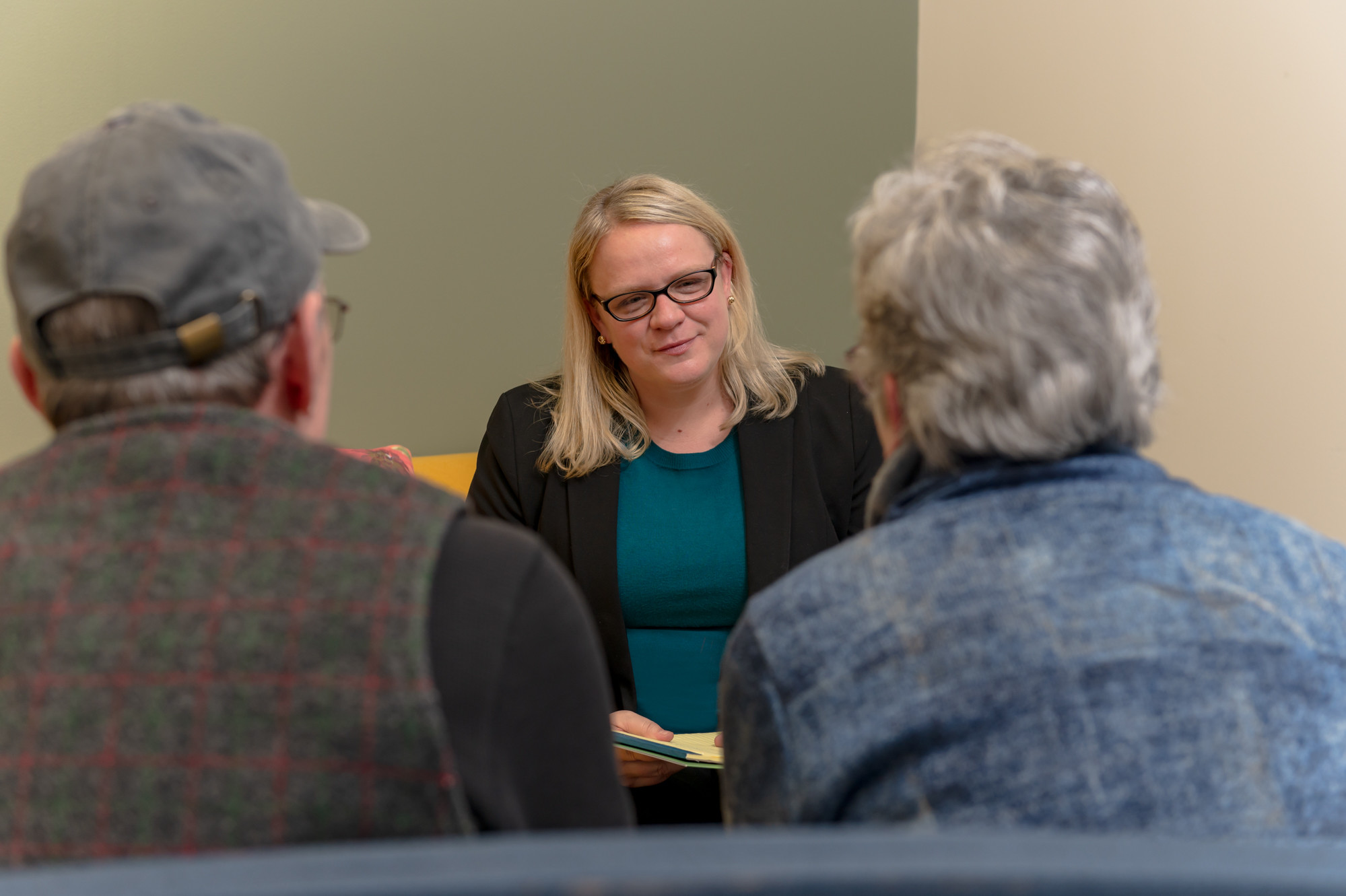 As the global coronavirus pandemic continues to create uncertainty and challenges, our attorneys at Biggam Fox Skinner are concerned about how the emergency situation is affecting our clients.
Injured Workers' Concerns
Injured workers are wondering if their claims will still be processed and whether their benefits will arrive on time. People who have been cleared to return to work are worried about finding a job during the shutdown and whether it is safe to be in the workplace.
New Protections for Injured Workers
We have been working closely with the Vermont Association for Justice and other claimants' attorneys to discuss our concerns and find solutions. We talked with the Department of Labor and others in the workers' compensation field to push for changes to the rules for workers' compensation claims.
The Department has now issued special temporary guidelines for their workers' compensation case specialists to follow during the pandemic. These new guidelines will protect injured Vermont workers and ensure they continue to receive the benefits they are entitled to.
Five Ways the New Guidelines Will Protect You
Here are five situations where the new rules will help injured workers.
Your doctor has released you to return to work but job opportunities are few
Work search requirements are suspended during the Covid-19 crisis. This means that you do not have to go out and look for work right now in order to keep getting your benefits.

Your doctor has given you the go-ahead to return to work and your employer has suitable work available for you
Any job you are offered must be safe to perform under CDC and OSHA pandemic guidelines. If your employer cannot show that the work can be done safely, you do not have to return and you will keep getting temporary benefits until it is safe to go back to work. Talk to your attorney at BFS if this situation applies to you.

You are not able to get ongoing medical treatments for your work injury because of the Covid-19 shutdown
Perhaps your treatment is considered non-essential at this time and has been postponed. Or perhaps your doctor's office is closed and your appointments were cancelled. If you have missed your prescribed medical treatments during Covid-19 through no fault of your own, you will not lose your benefits.

Your medical provider is offering telemedicine and videoconferencing options
If your doctor offers telemedicine or videoconferencing visits, the insurance carrier must accept these and pay for them. But if you do not have the ability or the technology to do telemedicine visits or videoconferencing, you will not be penalized. Clients should not do physical therapy visits for now as it is not advisable according to the Vermont Department of Health and the Governor.

Because of Covid-19 closures and delays, you cannot get the medical evidence needed to stop a Form 27 (termination of benefits)
If the insurance carrier notifies you that they plan to stop paying your benefits and you can't get a doctor's opinion in time to counter their doctor's opinion, the termination cannot go ahead. Your benefits will continue if you can show that you were not able to obtain the evidence because of Covid-19 delays or closures. Your attorney at BFS will work with you to provide the necessary evidence.
More Protections Are Needed
At BFS, we think the new emergency guidelines are necessary and helpful but they still don't go far enough to protect injured workers. That is why we are also calling for these other protections through our work with legislators and the Vermont Association of Justice. Keep reading our blog and Facebook page for more details soon about these additional protections.
We think that insurance carriers should have to tell all workers' compensation claimants about the new rules. At BFS, we know when changes are made and can fight to make sure our clients are protected. But an injured worker who is not represented by an attorney will likely not know about any new rules and will be at a disadvantage. They also will not know to act within a certain timeframe to avoid losing their benefits.
Certain types of workers who get Covid-19 should be assumed to have been infected at work.
Contact Us

BFS will continue to pressure the Department of Labor and the Legislature to protect injured workers during this unprecedented time. Get in touch with us if you get injured at work or if you have an existing injury and want to know more about your rights.
Phone: 802-455-9141
Text: 802-210-1233
E-mail: fill out the contact form on our website
Get a FREE Case Evaluation Today
Send us a short message describing your case, and our lawyers will get back to you as soon as possible. Our office hours are Monday–Friday 8:30 a.m.–5:00 p.m.