Attorneys Groff, Massicotte, and Biggam Selected to Best Lawyers in America® 2022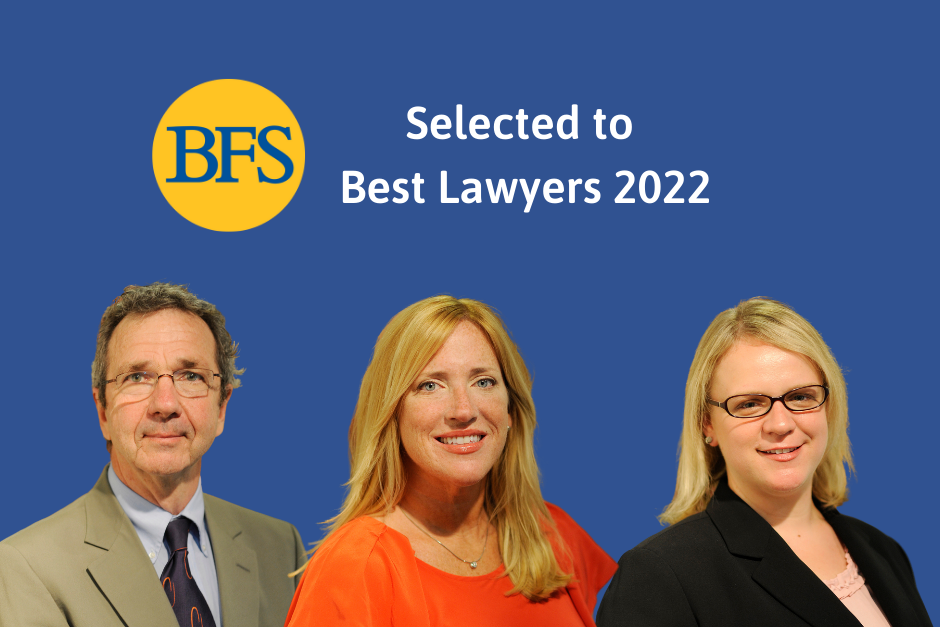 The top qualities that people look for when choosing a lawyer are varied but almost always include experience, expertise, good reputation, integrity, and assertiveness. With the release of the 2022 Best Lawyers in America® list, we are pleased to confirm that our attorneys more than meet these high standards.
Attorneys Heidi Groff, Kelly Massicotte, and Patrick Biggam were included in the Best Lawyers list again this year in the category of Workers' Compensation Attorneys Representing Claimants in Vermont.
This award highlights our attorneys' hard work and the excellent reputation they have earned from clients and peers over many years of helping injured Vermont workers.
In addition, Heidi Groff was also recognized as a Lawyer of the Year award recipient. This is the second time she has received this honor, which is only given to one lawyer in each practice area and geographic community.
Best Lawyers carefully reviews nominations from thousands of individual attorneys and entire law firms each year. Lawyers are not required or allowed to pay a fee to be listed.
Our attorneys would like to thank everyone who helps to make our firm successful. We especially appreciate our clients, who trust us to help them get the best possible outcome in their workers' compensation and personal injury claims. Without our clients, our firm would not have had the opportunity to build our expertise and reputation in the Vermont legal community over more than forty years.
Congratulations to attorney Heidi Groff, attorney Kelly Massicotte, and attorney Patrick Biggam for their success with Best Lawyers.
Find out how we can help you with your claim. Call us today at 802-455-9141 or use the Chat feature on this page.
Get a FREE Case Evaluation Today
Send us a short message describing your case, and our lawyers will get back to you as soon as possible. Our office hours are Monday–Friday 8:30 a.m.–5:00 p.m.