Delivery Drivers At Risk for Work Injury and Illness
Delivering packages can take a toll on drivers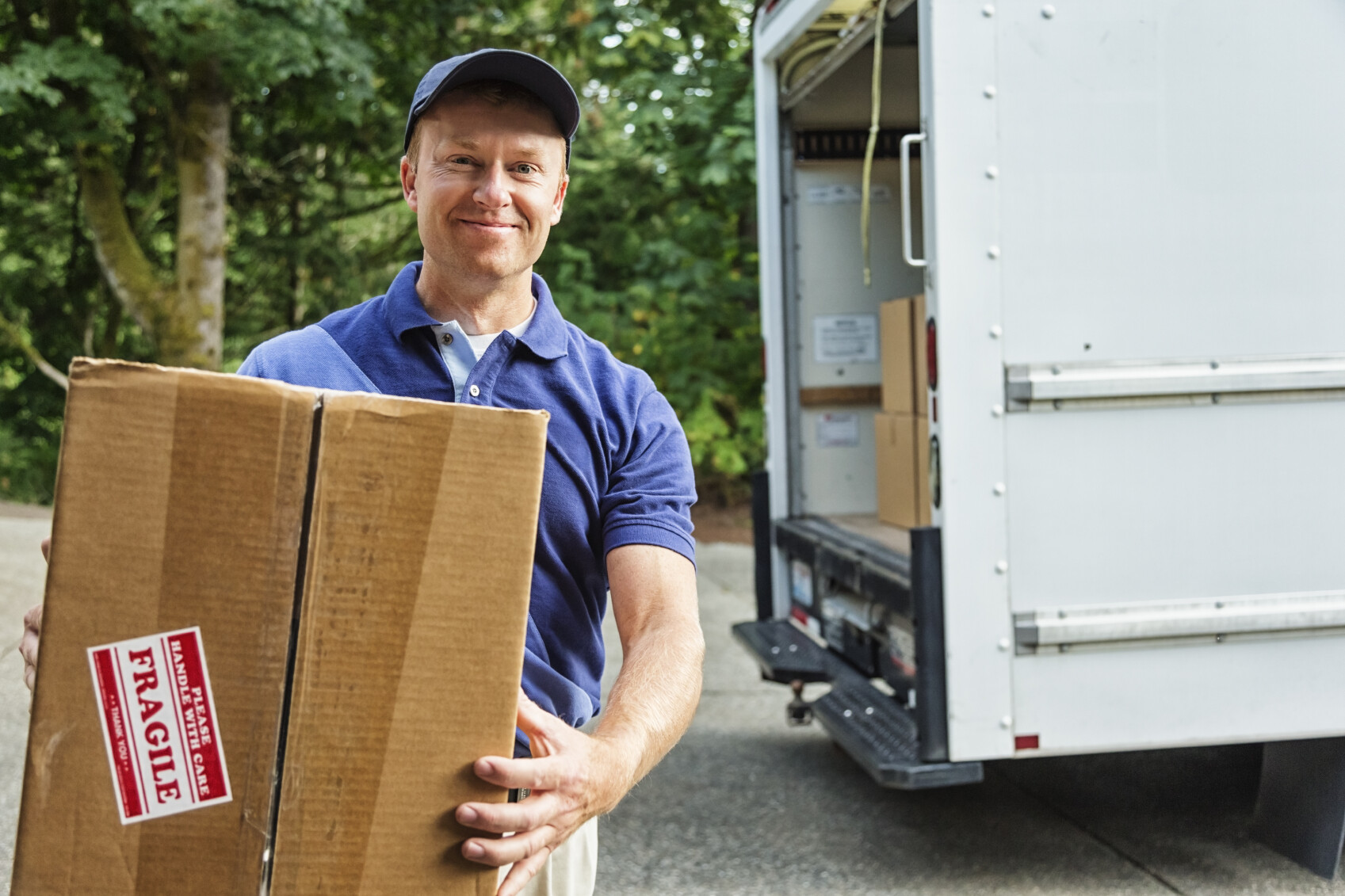 Delivery drivers in Vermont are putting in longer hours at work as online orders rise due to businesses being closed. This puts them at increased risk for work-related accidents, injuries, and illness. Drivers who get injured or sick at work may be entitled to workers' compensation benefits that will help them pay the bills and get needed medical treatment.
Commercial delivery drivers play a crucial role in keeping Vermont communities supplied with life's necessities, but their positive contribution to our economy can take a toll. Rushing to meet tight schedules, driving for long periods, lifting heavy packages, or an unsafe workplace can lead to physical ailments and serious injuries over time.

Common Injuries For Delivery Drivers
Operating a vehicle, making deliveries, and carrying heavy items daily puts drivers at risk for these injuries or illness:
Injuries to the neck, spine, lower back, shoulder, or lower extremities
Lifting and falling injuries
Repetitive motion injuries
Covid-19
Motor vehicle accidents
Traumatic brain injury (TBI) or post-concussive syndrome
Accident, Illness, or Repetitive Motion Injury? We Can Help
BFS attorneys have represented numerous Vermont delivery drivers over the past 40 years and we are familiar with the situations drivers commonly experience. Most drivers have spent years lifting heavy cargo and now have herniated discs, joint or muscle pain, or need surgery. For some, their boss rushes them to finish deliveries or expects them to work overtime, in unsafe weather, or in this pandemic. Sometimes they aren't given the personal protective equipment they need to do their job safely.

All these situations put drivers at risk and entitle them to get workers' compensation benefits if they are injured. Even if no one is at fault, drivers are entitled to benefits if they are hurt at work.

Workers' Compensation Benefits for Delivery Drivers
Vermont law protects you if you are injured while doing your job. If you have an accepted workers' compensation claim, you may be able to get benefits like:
Temporary wage replacement while you are out from work
Payment of all medical bills for treatment related to your injury or illness.
Paid prescription medications related to your injury or illness
Choosing your doctor
Reimbursement for mileage to and from medical appointments
Vocational rehabilitation training if you cannot return to your job
Steps to Take After a Work Injury or Illness
These are some essential steps to follow if you are injured at work.
Get medical attention right away.
Notify your employer.
Document your injuries and time off work.
Follow your doctor's treatment plan.
Consult an experienced workers' compensation attorney, like BFS, about your rights
At Biggam Fox Skinner, we understand that delivery drivers are up against more than icy Vermont roads. We know the right steps to take to help you get the best possible outcome from your workers' compensation claim.
Contact us to schedule your free consultation with our firm. Call (802) 445-9141 or use the blue Text Us Now button on the lower right of the screen.
Get a FREE Case Evaluation Today
Send us a short message describing your case, and our lawyers will get back to you as soon as possible. Our office hours are Monday–Friday 8:30 a.m.–5:00 p.m.